Local police have purchased a mobile surveillance unit, dubbed "The Peacemaker," in an effort to reduce crimes in Fort Lauderdale.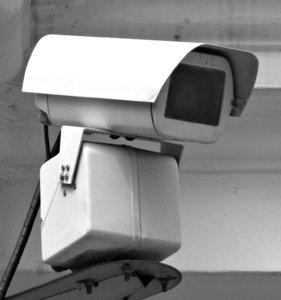 The armored surveillance truck is being touted by a police as an effective crime-fighting tool. However, some have countered that it can be used to intimidate innocent people.
What Fort Lauderdale criminal defense attorneys know is this: If law enforcement has the benefit of taxpayer-funded, advanced technology that can be used to aid the prosecution in criminal cases, anyone who is accused of a crime in Fort Lauderdale needs to contact an experienced Fort Lauderdale criminal defense attorney.
According to the Sun-Sentinel, the Fort Lauderdale Police Department's "Peacemaker" may be the first to debut in South Florida. The department now has two of them – one an old Brink's bank truck, was purchased in August.
Another, a converted SWAT vehicle, was paid for last month. The bank truck is covered with police logos and signs that say things like, "Whatcha gonna do when we come for you?" It is equipped with a number of cameras that can record for up to 700 hours that can stream live back to police headquarters for 24-7 surveillance. Officers park it out in front of what they dub as high-crime areas, and say it is a major deterrent for criminal activity. Often, the vehicles are unmanned.
While some residents have applauded the presence of the vehicle, others, like one local motel owner, was quoted in the paper as saying the vehicle was essentially a form of harassment. The hotel owner was arrested in October in a prostitution case, which is still pending, but says she is innocent. She said both the city and police have tried everything to shut her down, but have been unsuccessful because she's doing nothing illegal.
"Now, they bring this truck to intimidate me and my customers," she said.
One of her neighbors shared the same sentiment, saying police exited the Peacemaker recently to question a group of young men, one of whom was ultimately charged with loitering.
"We can't sit outside without being harassed," he said. "Now we have that truck. Most of us are not doing anything wrong."
Police say if people are abiding by the law, the truck shouldn't be a concern, and that it has already alleviated certain neighborhoods from rashes of burglaries and robberies. They counter that every time a person walks down the street, they are watched by up to 30 private cameras owned by businesses. The difference, Attorney Richard Ansara notes, is that those cameras aren't funded by the government for use in criminal cases.
While the Peacemaker in Fort Lauderdale is likely the first in Florida, that may not last long. A spokesman for the Palm Beach County Sheriff's Office said while it may not be in the immediate budget, it is something he hopes the agency could deploy sometime soon.
Other agencies that have used in-vehicle cameras in the U.S. include:
— Police in Peoria, Ill. are using an old Brink's truck they call the Armadillo; They have even added an Armadillo Two.
–Police in Green Bay, Wis., are also using an armored surveillance vehicle, though the name of it is unclear;
–Lafayette, La. police have employed a Crime Suppression Surveillance Vehicle, which they also call an Armadillo;
–St. Louis Metro Police have an armored car that is also equipped with such things at ballistic headlights, and it has the ability to provide live 360-degree of surveillance of several square blocks.

If you are being investigated for a crime or have been arrested and would like to speak with Fort Lauderdale criminal defense attorney Richard Ansara please call (954) 761-4011 or visit www.ansaralaw.com. Call 24/7!
Additional Resources:
Police roll out video surveillance truck called The Peacemaker, By Ihosvani Rodriguez, Sun Sentinel
More Blog Entries:
Red-Light Camera Tickets: Case Dismissed!