Murders at nightclubs in South Florida are becoming more commonplace, according to a new report by the Palm Beach Post.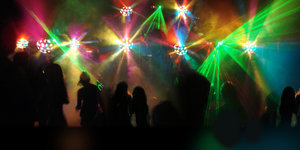 Fort Lauderdale criminal defense attorneys know that when it comes to prosecuting someone for a murder charge in South Florida, a case must be airtight. Murder is the most serious crime on the books, and punishment can be severe – up to and including the death penalty in Florida.
But when a shooting or stabbing or some other assault is alleged to have occurred at a night club, there are specific challenges, particularly with regard to witnesses.
The newspaper reports that in 2011, there were at least nine shootings inside South Florida nightclubs, more than double that of 2010. Within the past 10 years, 20 people have been killed in nightclubs. Within that decade, Broward had the most gun deaths – 13, including one that was a suicide. Another 42 people were hurt by stray bullets in the last 10 years, some of those with injuries that were life-threatening, though they ultimately survived.
With regard to knife injuries, five people were stabbed to death in South Florida nightclubs over the last 10 years. Four of those instances happened in Broward and one in Palm Beach County. One instance last year involved a man who officers said was so livid over a bar tab that he stabbed one man to death and cut four others at Fishtales in Fort Lauderdale.
Broward Sheriff Al Lamberti was quoted as saying that nightclub fatalities are on the rise. Reports indicate that all of the alleged shooters and most of the alleged victims were males, with the exception of one 17-year-old girl who was shot when a group of men fired into a crowd at a West Palm Beach bar.
One would think that when a crime is alleged to have occurred amid a crowd of people, the perpetrator would be easy to identify. But when a nightclub is the crime scene, Fort Lauderdale criminal defense attorneys know that witness accuracy may be called into question.
First, you have an atmosphere that is dark and loud. The strobe lights are flashing and the bass is pumping hard, drowning out much of the conversation. This is often why people flock to the club – but it is also going to impact the ability of any potential witnesses to accurately recount how events transpired. Patrons may not have clearly seen or heard how a situation unfolded. This is often the case with assault charges in Fort Lauderdale and other more common nightclub crimes.
Also, night club owners often jam-pack their venues for an optimum nightly payout. What that means, though, is that even if someone is standing or dancing just a few feet away, they may not actually see or hear what is going on a few steps behind them.
Another important factor to consider is whether any potential witnesses have been drinking. Alcohol can fog a person's recollection, and make events seem fuzzy or unclear. It's important for law enforcement to accurately record how much witnesses had been drinking at the time they provided their statements.
Each element must be carefully weighed by a Fort Lauderdale criminal defense attorney who is prepared to fight for you.

If you have been arrested or charged with a crime and wish to speak to South Florida criminal defense attorney Richard Ansara please call (954) 761-4011. Richard Ansara is an experienced criminal defense attorney located in Fort Lauderdale Florida. The Ansara Law Firm serves Broward, Dade, and Palm Beach counties. The Ansara Law Firm is available 24/7.
Additional Resources:
Body count mounts with South Florida nightclub killings on the rise, By Robert Nolin, The Palm Beach Post
More Blog Entries:
Boca Raton: FAU Police Officer Arrested for Murder