In many Fort Lauderdale criminal defense cases, the defendant may face an uphill battle of overcoming the evidence.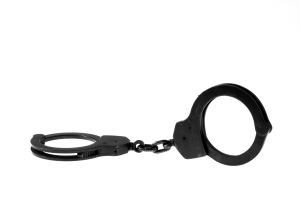 That doesn't mean it's impossible to win – it just means you need an experienced Fort Lauderdale criminal defense attorney at your side to do it.
Some of that evidence inevitably is going to include the statements and sworn testimony given by law enforcement officers, whom we as a society trust to be unbiased and honest. Unfortunately, as has been proven time and again, that is not always going to be the case – and it wasn't for one Fort Lauderdale man who was arrested three years ago.
In fact, the breach of trust was so egregious that following an investigation by the Federal Bureau of Investigations, three officers are facing charges.
Here's what we know of the case, according to The Sun Sentinel:
A 49-year-old Fort Lauderdale man was arrested back in November 2009 after security officers at the Hilton Hotel in Fort Lauderdale said they saw him burglarize the hotel bar and heist several bottles of alcohol – more than $300 worth.
And in fact, the defendant had reportedly been captured on the hotel's video surveillance breaking into the bar area on several occasions earlier that year.
In the November case, three officers – ages 29, 32 and 43, one sergeant and two detectives – arrested the defendant after reporting a chase that began at the hotel and ended abruptly in a crash in the neighborhood of Rio Vista. All of the officers filed reports regarding what had happened that night, and provided sworn statements to prosecutors.
According to them, the defendant, who was driving his mother's Cadillac, attempted to run over the two detectives and actually did slam into the sergeant's vehicle.
As a result, 11 felony charges were filed against the defendant, including assault of two officers, violent resisting of an officer, battery on a law enforcement officer and involvement in the high-speed chase.
As it turns out, the incident likely did not unfold as the officers had attested that it did.
In fact, prosecutors have now dropped five of those felony charges, although they aren't saying exactly why, citing the ongoing federal investigation involving the officers, who have been suspended without pay and face charges of official misconduct, perjury, falsifying records and conspiring to commit official misconduct.
The defendant's mug shot illustrates severe facial injuries. The public defender representing the man said his client was beaten by the officers, who then conspired to lie about their unlawful acts. The officers had said they had to fight him in order to take him into custody after the crash.
It's possible these officers believed the defendant would be an easy target. After all, he had previous convictions for drugs, grand theft and burglary. He is in jail now not only for the bar burglary and grand theft, but also for reportedly attempting to run down a security guard. He likely was not seen as the most credible witness – particularly when you had three officers testifying against him.
The defendant had maintained, even in correspondence to local media, that the incident did not happen as the officers had explained. But who would believe him?
It's not clear how the truth eventually came to light. The officers deny the allegations.
Interestingly, two of the officers have also been linked to another criminal case involving Fort Lauderdale police officers. In that case, two officers were arrested on charges of kidnapping and stealing from a suspect they had arrested. While it wasn't believed the two embroiled in this controversy actually had anything to do with the crime itself, it is believed they may have provided false statements in their defense.
The bottom line is this:
There are good police officers. There are bad police officers.
When you come across one or more of the bad ones, you need a skilled Fort Lauderdale defense attorney to defend your rights and expose the truth.

If you have been arrested or charged with a crime and wish to speak to Fort Lauderdale Criminal Defense Attorney Richard Ansara please call (954) 761-4011. Richard Ansara is an experienced criminal defense attorney located in Fort Lauderdale Florida. The Ansara Law Firm serves Broward, Dade, and Palm Beach counties. The Ansara Law Firm is available 24/7.
Additional Resources:
Three Fort Lauderdale cops charged with misconduct, lying, By Paula McMahon, Sun Sentinel
More Blog Entries:
Coral Gables DUI Manslaughter Defense: Don't Speak to Media, April 27, 2012, Fort Lauderdale Criminal Defense Lawyer Blog