Two brothers are facing a host of Fort Lauderdale fraud charges after allegations have surfaced claiming they conspired to create phony companies to heist some $3 million from health insurance companies.
This reportedly happened while a brother was out on bond, awaiting trial for an alleged $1.25 billion plan to swindle investors.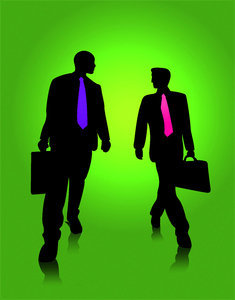 The case, which has been called one of the biggest schemes in Florida history, had connections to former Gov. Charlie Crist, and ultimately led to a five-year corruption investigation, spearheaded by the U.S. Justice Department.
Our Fort Lauderdale defense attorneys understand that cases like this can be complicated, and truly require a lawyer who is experienced and well-versed in fraud and conspiracy laws.
Here's what we know so far about these cases, according to The Miami Herald:
The two brothers had been indicted in 2008 on charges of conspiracy, in which investors were reported to have lost some $840 million in fake life insurance policies. Between 1995 and 2004, they had reportedly sold life insurance policies that were held by individuals who were dying of AIDS. They admitted that they fudged the truth to investors when it came to the life expectancy of the policy holders, and they didn't tell the truth about how risky the plans were.
The year before that, one of the brothers had accused a doctor and key Republican fundraiser in Broward County of essentially blackmailing him for a $400,000 political donation. In exchange, the fundraiser said he could make sure that his friend, then-Gov. Charlie Crist, could make sure to shut down the federal investigation into his company's dealings.
That's what sparked the Justice Department investigation, although not much ultimately came of it. The fundraiser pleaded guilty to charges of income tax fraud, after reportedly admitting to diverting hundreds of thousands of dollars in political contributions into his own pocket. He's now serving a four-year prison sentence. That fundraiser in turn accused a Fort Lauderdale Democratic senator of accepting more than $80,000. That lawmaker has been indicted on tax violations.
Meanwhile, the other brother in this case is facing allegations that he laundered millions through home purchases up north, while hiding assets from federal investigators and deceiving the court-appointed receiver.
So now, the two brothers are accused of yet another scheme, which occurred while they were out on millions of dollars in posted bond. The indictment indicates they created "shell" companies. Through these companies, the brothers reportedly filed applications for group health insurance. These were sent to Cigna, Blue Cross Blue Shield and Assurant. The latter two agreed to provide coverage – which the brothers were not actually qualified to receive. They then submitted some $3 million in claims, including for surgery required by one of the brothers.
Already, 10 brokers, executives and a doctor who worked with the brothers have been convicted. One was even sentenced to 20 years in prison.
The brothers each face long prison sentences and severe fines and restitution payments.

The Ansara Law Firm handles felony and misdemeanor cases in Broward, Dade and Palm Beach County. If you have any questions and would like to speak with Criminal Defense Attorney Richard Ansara about your case, please call (954) 761-4011.
Additional Resources:
Indicted Fort Lauderdale brothers arrested again on fraud charges, BY JAY WEAVER, The Miami Herald
More Blog Entries:
UBS Client Pleads Guilty in Fort Lauderdale Federal Court, July 28, 2009, Fort Lauderdale Criminal Defense Lawyer Blog