Lantana Police Chief Jeff Tyson is a Boca Raton DUI charge.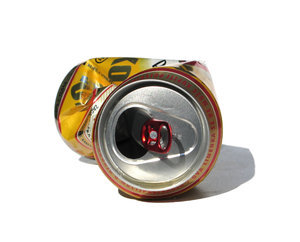 Boca Raton DUI defense attorneys understand that while the penalties for these charges can be serious no matter what your profession, those in certain career fields are likely to suffer disproportionately.
Law enforcement officers who are arrested for criminal offenses should immediately retain private legal counsel who is familiar not only with the officer's bill of rights, but also with how to walk the fine line between being cooperative with your employer and not implicating yourself in a criminal action.
Of course, for those who face job-related consequences, beating the charge in court or successfully seeking a reduction or dismissal of the criminal allegations can go a long way toward protecting yourself.
The first course of action you should take if you are arrested for a DUI in Boca Raton is to contact an experienced defense attorney who will handle every aspect of your case from start to finish.
Law enforcement is one of those fields. Officers are held to a higher standard of conduct, and as such, can be sanctioned or fired by their employer for even misdemeanor criminal offenses.
This is particularly true when the officer hold a high-profile position – in this case, the chief. And the professional sanctions in this case happened swifter than most.
Not even a full day had passed since Tyson had been arrested for drunk driving and hit and run, the town manager had fired him. Noted in that termination letter was the violation of five cited rules, which included conduct unbecoming of an employee, whether on or off-duty.
According to The Sun Sentinel, the off-duty chief had been driving an unmarked police vehicle shortly after 1 p.m. on Military Trail. It was at this time that he allegedly rear-ended an unmarked car belonging to a deputy with the Palm Beach County Sheriff's Office, who was stopped at the traffic signal in front of him.
The off-duty chief then allegedly sped away, but was stopped a short time later. He was apprehended and given a breath test that indicated his blood alcohol level was almost triple the 0.08 that one is legally allowed to have consumed and still get behind the wheel of a vehicle.
The chief then reportedly tried to downplay the incident, saying he had merely "tapped" and "bumped" the other vehicle. He told investigators he had gone to the doctor's office earlier that morning and then stopped to visit his sons at a local university and high school.
Yet, investigating officers noted that the chief seemed disoriented and smelled like alcohol. He was asked to participate in a field sobriety test, but he refused. Once at the police station, officers tested the chief, and determined his blood alcohol level was somewhere around 0.23.
When they searched his vehicle, investigators reportedly found a cup containing something that appeared to be alcohol.
In the state of Florida, a DUI conviction can net a jail sentence of up to six months, as well as one year of probation, 50 hours of community service, a license revocation, attendance at DUI classes and a $500 fine.

If you have been arrested or charged with a crime and wish to speak to Broward DUI Defense Attorney Richard Ansara please call (954) 761-4011. Richard Ansara is an experienced criminal defense attorney located in Fort Lauderdale Florida. The Ansara Law Firm serves Broward, Dade, and Palm Beach counties. The Ansara Law Firm is available 24/7.
Additional Resources:
Lantana fires police chief after DUI arrest, citing 5 department violations, By Alexia Campbell, Sun Sentinel
More Blog Entries:
FDLE Employees Were Paid to Get Drunk, Test Breathalyzers For Ft. Lauderdale DUI Cases, Jan. 5, 2012, Fort Lauderdale DUI Defense Attorney