Failure to remain at the scene of a crash in Florida is not merely a minor traffic offense. It can result in high-level felony charges accompanied by severe penalties. It's an offense for which defendants would do well to consult with an experienced criminal defense lawyer – the sooner the better. Making any statement to a law enforcement officer, insurance agent or other third party before talking to your lawyer could put your freedom and your future in jeopardy.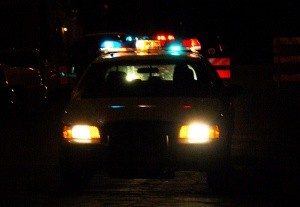 A Florida hit-and-run arrest was recently made in Hillsborough County (near Tampa) after an insurance agent contacted the Florida Highway Patrol after a customer reported damage to his vehicle.
According to Fox 13, a 56-year-old man from Clearwater was arrested at his home the day after a crash that killed 17-year-old Ashley Perdomo. Investigators say she had just left her shift that night at the El Unico Supermarket. As she crossed the street, investigators say a vehicle driven by Nikolaos Konstantinou struck her around 8 p.m. Konstantinou reportedly failed to stop. 
The girl's family said they learned about the crash after growing worried when Perdomo failed to return home or answer their calls. They tracked her phone to the scene of the accident. There, they found only the case. Then, the phone tracking led them to a local hospital. That's where the high school senior died.
Suspect's vehicle was taken in as evidence after he tried to file a damage claim with his insurer. He has two prior traffic citations from last year for speeding driving without insurance.
It's not clear whether Konstantinou was actually at-fault for the crash. If Perdomo was crossing the street at a location other than a designated intersection, it is possible that she may have in fact been at-fault. However, Florida law requires drivers to remain at the scene and render aid regardless of who is at-fault. F.S. 316.027 states a driver of a vehicle that is involved in a crash – either on public or private property – that results in injury to a person has to immediately stop, remain at the scene (or as close as possible to it) and stay until he or she has fulfilled the requirements as set forth in F.S. 316.062, which is the duty to give information and render aid.
Willful violation of this statute is a third-degree felony punishable by up to five years in prison – and that assumes no one was seriously hurt. If someone was seriously hurt and an involved driver flees the scene, that's a second-degree felony. If someone was killed and the driver flees the scene, it's a first-degree felony, with a minimum mandatory four years in prison. That's the same penalty as DUI manslaughter, as intended by a reform to the law that deprives drunk motorists of the incentive to flee.
Some defenses our legal team might explore with clients following a hit-and-run arrest:
Driver did not know a crash occurred;
Driver did not know there was impact with a person or property;
Failure to stop wasn't willful, but rather dictated by circumstance;
Other driver/victim refused to receive identifying information;
Other driver was belligerent/ threatening requiring defendant to leave the scene and call police;
Disputes as to driver identity.
If you have been arrested for hit-and-run in Fort Lauderdale, we can help.
Call Fort Lauderdale Criminal Defense Attorney Richard Ansara at (954) 761-4011. Serving Broward, Miami-Dade and Palm Beach counties.
Additional Resources:
Insurance agent's tip leads to arrest in hit-and-run, Oct. 14, 2016, By Aaron Mesmer, FOX 13
More Blog Entries:
Prosecutorial Misconduct by Withholding Evidence Now a Felony in California, Oct. 9, 2016, Fort Lauderdale Hit-and-Run Lawyer Blog