In Florida, you may be entitled to have your juvenile record sealed or expunged, depending on the circumstances in your case. Typically, this is a one-time deal, unless a judge determines a subsequent arrest is related directly to the arrest that was already sealed or expunged. Although there are some cases that can be expunged automatically and without the aid of an attorney, it is best to discuss your legal options with a lawyer.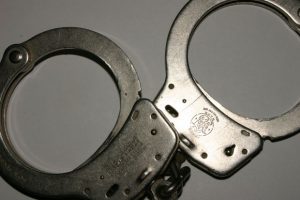 You want to make sure it's done right because a juvenile record can affect:
Where you live;
Where your family is allowed to live;
Where you can go to school;
Where you can apply for a job;
Whether you can obtain financial aid for college;
If you/ your family are eligible for welfare assistance.
In Jacksonville, a state representative has organized a "Juvenile Diversion Expungement Day." According to The Florida Times-Union, third-year law school students assisted as dozens of youths and their parents arrived at the court in hopes of completing the necessary paperwork to have their records expunged.
Organizers said many families expressed concern that hiring an attorney was going to cost far too much money. But many don't realize how extensively a juvenile record can impact one's future. The idea that "what happens in juvenile court, stays in juvenile court" is a myth. That record of arrest, as well as fingerprints and DNA, can remain in the system forever. On top of that, defendant may be barred from jobs working with children/ the elderly/ money. If the charge is a felony, they could be banned from serving in the military. In some cases, it can affect one's driving privileges and rights to own a firearm. Some convictions could even result in deportation.
So what can sealing/ expunging do?
When a criminal record is sealed, what was once a public record is no longer public, and is generally not accessible by most employers/ schools/ landlords, etc. There may be some government or related entities (as listed in F.S. 943.059(4)(a) ) that still have access to it. When a criminal record is expunged, those entities that would otherwise be able to access sealed records would be informed there was a record that was expunged, but they would not be able to view it without a court order. All they would otherwise be privy to is notice that the criminal information has been expunged.
Unfortunately, many people who are eligible to have their records expunged never apply.
In order to quality for a juvenile record sealing, defendants can't have been found guilty or adjudicated delinquent for any of the acts related to the record at issue. If it involved a serious offense, such as battery, child neglect, assaulting a police officer, animal cruelty or a sex crime, you probably will not be eligible, but it's still a good idea to meet with an attorney to find out. If you have a previously sealed or expunged record, you won't be able to seek the same remedy again. Here again, though, a consult with a defense attorney can help you figure out if you might have any other alternatives to help you avoid a permanent criminal record.
Call Fort Lauderdale Criminal Defense Attorney Richard Ansara at (954) 761-4011. Serving Broward, Miami-Dade and Palm Beach counties.
Additional Resources:
Law school students help erase black marks on criminal records; give youths chance at better life, Sept. 29, 2016, By Amanda Williamson, The Florida Times-Union
More Blog Entries:
Lionel Tate Case Conjures Regrets From Prosecutor, Judge, Defense Attorney, Oct. 13, 2016, Fort Lauderdale Expunging Attorney