Comedian Bill Cosby's conviction for aggravated indecent assault was born of a set of highly unique circumstances. It involved a civil case deposition that was previously sealed. It involved a high-profile defendant. It involved a previous agreement not to prosecute (one the Pennsylvania DA simply ignored). But perhaps one of the most important unique elements of this case is the testimony from previous victims.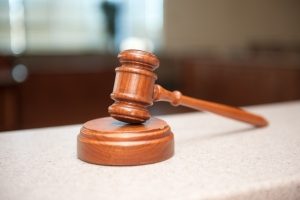 While the case isn't likely to serve as an exact blue print for how we might expect future sexual assault investigations to go, but we could well see a difference in criminal defense lawyer strategies. Attitudes both inside and outside the courtroom toward accusers and alleged victims of sexual assault and harassment are changing in the er of #MeToo.
Take for instance the fact that when this case first went to trial, none of Cosby's other accusers (and there are many) were allowed to testify because, as the court reasoned, those incidents had nothing to do with the specific accusations against the defendant in this incident. Andrea Constand accused the star of drugging and sexually assaulting her at his mansion in 2004. Constand is gay and was in a relationship with a woman at the time of the incident, despite Cosby's insistence that this encounter – and several others prior – were consensual. 
In his retrial, however, five women who alleged Cosby had sexually assaulted him were granted permission to testify regarding his previous "bad acts" – despite the fact that they were not connected directly to the facts in the case on trial. This decision, as our Fort Lauderdale criminal defense attorneys know, was entirely discretionary. One could surmise it was a political move and that courts have been swayed by the increasing pressure to be politically correct.
Consider that the first Cosby trial occurred months before the house of cards came toppling down for Hollywood power player Harvey Weinstein. People found it difficult to reconcile the person they knew as "America's Dad" with the serious accusations being made against Cosby. Instead, many people (in the court of public opinion anyway) judged Constand instead, for agreeing to settle a civil lawsuit privately several years ago (for $3.4 million, as we later learned).
The decision to allow prior accusers to testify is something that highly case specific, and rulings on this could vary widely from judge-to-judge. That's why it's important to hire an attorney with experience.
Another thing to consider is that previously, prosecutors were hesitant to file charges against defendants in sex assault cases when there was any evidence the accuser had changed his/ her story at all. The idea was that credibility was shot. Although that was an issue here too, a psychologist was called to testify as to why victims of sexual assaults sometimes alter their testimony. Fighting back on this expert testimony is now likely going to be a critical and increasingly widespread defense tactic in the courtroom.
Finally, it could have an impact on the civil justice system as well. Cosby never testified during the trial. However, he did – in testimony given in the civil lawsuit – admit to giving women drugs for the purpose of having sex with them. He decided to talk then because he'd been assured by the district attorney he wouldn't be prosecuted, so he did not invoke his 5th Amendment right. The outcome of this case could make it less likely that defendants in these civil cases will agree to settle these civil cases or agree to go on record with information about them, knowing it may not actually shield them from criminal convictions or public disclosure.
Call Fort Lauderdale Criminal Defense Attorney Richard Ansara at (954) 761-4011. Serving Broward, Miami-Dade and Palm Beach counties.
Additional Resources:
Bill Cosby's Conviction May Change Defense Tactics in #MeToo Era, April 28, 2018, By Ashley Cullins, The Hollywood Reporter
More Blog Entries:
New Florida "Red Flag" Law Allows Police to Seize Guns, Arrest Those Who Refuse, April 28, 2018, Fort Lauderdale Sex Crimes Defense Attorney Blog