Criminal defendants in Florida have the right to a defense attorney in any criminal proceeding. It's one of the fundamental rights guaranteed by the U.S. Constitution (the Sixth Amendment in particular), with the U.S. Supreme Court applying this right to state-level criminal proceedings in the 1963 case of Gideon v. Wainwright. Further, deprivation of a defendant's right to a criminal defense attorney or denial of a choice of attorney absent good cause should result in the reversal of a criminal conviction, per the U.S. Supreme Court's 2006 ruling in U.S. v. Gonzalez-Lopez.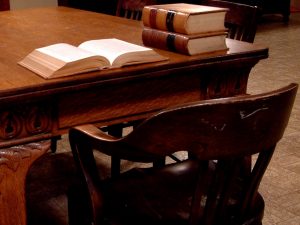 Unfortunately, the government (law enforcement investigators in particular) do not always go to great lengths to fulfill this duty to make counsel available – particularly at key times pre-trial, such as during questioning and interrogation.
That's reportedly what happened recently in a case, Baskin v. State that resulted in a Florida homicide conviction in Manatee County. According to Sunshine State News, Florida's 2nd District Court of Appeal reversed the conviction and ordered a new trial for a man convicted of second-degree murder and sentenced to 30 years in prison for the death of a woman in Bradenton in 2012. Authorities, in the course of their investigation, reportedly discovered decedent had been romantically involved with defendant and that he was a frequent guest in her apartment, where her body was discovered. 
Authorities located him shortly after he'd been committed to a psychiatric hospital pursuant to the Baker Act. His mother came to visit him the day after his admission and was told by a nurse she would not be allowed to see him because of the reported death and the fact that police were coming to question him. Concerned about her son undergoing interrogation given his mental state, his mother hired an attorney to represent her son. The criminal defense lawyer immediately went to the hospital, spoke to a security guard and nurse, explained he was the man's lawyer but was denied access to the man. He left the nurse his business card and explicitly told the nurse he did not want his client speaking to police. He waited a while there but police did not arrive, so he left, intending to return in the morning. Police, however, arrived a short time later. They were reportedly made aware the suspect had a lawyer hired to represent him, yet failed to inform him of his Miranda rights (underscoring the right to remain silent and speak to an attorney). Further, the hospital had medicated the suspect, and told officers he'd be drowsy.
Suspect gave an interview to police. The medical examiner concluded decedent died by asphyxiation. Suspect was arrested and charged with second-degree murder. His criminal defense lawyer sought to suppress statements made to police on grounds the interview was a violation of due process for his denial of an attorney and failure to inform him of his rights. The court denied the motion, and defendant was convicted.
In reversing that conviction and ordering a new trial, the 2nd DCA cited the 2016 case of State v. McAdams, wherein a husband voluntarily underwent questioning relation to the murder of his wife. However, during that session, an attorney retained by his parents to represent him arrived at the site of questioning, indicated he wanted all questioning to stop. However, he was denied communication with his client. Shortly thereafter, defendant confessed to the homicide. It was only after this defendant was read his Miranda rights. Defendant continued talking and led authorities to his wife's body. Trial court refused to suppress his statements and husband was convicted and sentenced to life. On appeal, the 2nd DCA certified a question to the Florida Supreme Court, asking whether a defendant not in custody has the right to be informed that a lawyer has been retained to represent him and wishes to speak to him. The state supreme court rephrased the question, asking whether under due process outlined in the state constitution a person being questioned by police in a non-public location must be notified an attorney has been retained for them and is available to speak with them. The court answered the question in the affirmative, finding the person under questioning should be informed. Failure to do so is a violation of one's due process rights.
So back to the Baskin case, the 2nd DCA found this matter non-distinguishable from McAdams.
Our Fort Lauderdale criminal defense attorneys want to underscore the importance of declining voluntary questioning by police without the presence of a defense lawyer – especially if you're facing possible felony charges. Your refusal to talk without an attorney cannot be used as evidence against you, and it is virtually always in your best interest to wait until you've had a chance to review the situation with an attorney.
Call Fort Lauderdale Criminal Defense Attorney Richard Ansara at (954) 761-4011. Serving Broward, Miami-Dade and Palm Beach counties.
Additional Resources:
Botched Police Action Leads to Overturned Murder Conviction, March 7, 2018, By Jim Saunders, News Service of Florida
More Blog Entries:
Credibility of Bloodstain Pattern Analysis, Like Many Forensics, Under Fire, June 21, 2018, Fort Lauderdale Criminal Defense Attorney Blog