An appellate judge for the Fourth District Court of Appeal says he sees a recurring problem in Florida criminal cases when it comes to hearsay. Specifically, it's being confused with the Confrontation Clause of the Sixth Amendment to the U.S. Constitution, and therefore subject to being weighted more heavily by case law standards rather than Florida Statute.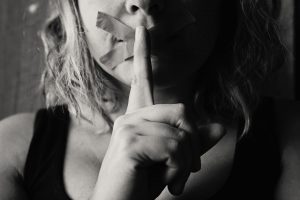 The problem, said the judge, is that courts are veering further and further from legislators' intent in these interpretations.
What is Hearsay in Florida Criminal Case? 
Fort Lauderdale criminal defense attorneys know hearsay is one of the most misunderstood criminal laws in its application. Some mistakenly think prosecutors can't pursue charges based on he said/she said evidence. In fact, the state can pursue charges on nothing but verbal testimony, but there are specific definitions and exceptions.
Hearsay, as outlined in F.S. 90.801, is generally understood to mean statements by a witness testifying to something someone else said outside of court.
For example, if I see another person shooting a gun, that's not hearsay. If that person tells me they shot a gun, that's probably not hearsay. But if a third person tells me that the second person told them they shot a gun, that would be hearsay.
Eyewitness testimony is not considered hearsay. What someone observes with their own eyes is not hearsay.
Hearsay can still be admitted to court, but it must fall within the statutory guidelines. Even so, it is generally not considered especially compelling absent physical evidence.
What is the Confrontation Clause? 
The Sixth Amendment Confrontation Clause is the one which gives a person accused of a crime the right to face accusers. This a similar concept to that of hearsay, but it's not exactly the same.
Defendants have the right to confront anyone making allegations against them, which is why hearsay generally isn't allowed. However, borrowing from both federal and state statute on hearsay can result in confusion, because the two are not exactly interchangeable.
What are Hearsay Exceptions?
Hearsay exceptions in Florida re spelled out in three different statutes:
F.S. 90.803. The availability of declarant immaterial. That means regardless of whether the person who said the statement is available to testify, these statements can be admitted. They include spontaneous utterance, excited utterances, those that may illustrate one's existing mental, emotional or physical condition, statements made for purposes of medical diagnosis or treatment, recorded statements and those involving records of regularly-conducted business.
F.S. 90.804. Declarant unavailable. The person who made the statement cannot be made available, but the hearsay statements are allowable anyway. These exceptions include: Former testimony (given under oath in the same or different proceeding), statements made under belief of impending death, statements against one's own interest, statement of personal family history or statements against one who wrongfully caused the declarant's unavailability – and carried out that action for that purpose.
Why 4th DCA Judge Urged Defense Attorneys, Prosecutors, to Stick to the Statutes on Hearsay
The 4th DCA judge made his comments in weighing the case of a Florida man sentenced to life in prison, convicted for conspiracy to commit murder of his ex-girlfriend. However, the trial court's findings were overturned after the appellate panel ruled some of the evidence that was used against the defendant should never have been presented to the jury because it failed to fit the hearsay exceptions as explained in Florida statutes.
Hearsay evidence in Florida is supposed to be weighed strictly on the basis of statutory outlines – and the exceptions are narrow. Because the Confrontation Clause gives the defendants the right to confront those making allegations against them, courts are not supposed to allow hearsay except for that which is cited in the statutory exception.
What the appellate judge indicated was there is a trend of judges considering whether there is a broad reason to find the state trustworthy and therefore the evidence admissible, even when it in fact violates hearsay statutes.
In this case, defendant pleaded not guilty. At trial, his co-defendant voluntarily confessed to another friend about shooting the ex-girlfriend, not realizing that person had become a police informant. Initially, co-defendant confessed to authorities, but later recanted that confession and then would not testify at trial. Prosecutors say this was because the defendant sent a letter threatening the co-defendant's girlfriend and family if he testified.
Statements made by the co-defendant to police were entered into evidence at trial – but they should not have been. Because the co-defendant didn't testify, the defendant didn't have a chance to confront the witness and fairly test the credibility of those statements.
Call Fort Lauderdale Injury Attorney Richard Ansara at (954) 761-4011. Serving Broward, Miami-Dade and Palm Beach counties.
Additional Resources:
Florida Judge Warns Against Using Case Law, Not Statutes, to Support Hearsay Exceptions, July 25, 2019, By Raychel Lean, Law.com