The July 4th holiday weekend has historically been the No. 1 deadliest holiday on the roads in terms of alcohol-related crashes. In fact, it's ranked even more dangerous than New Year's Day.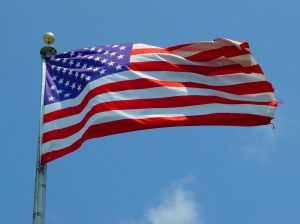 Our Fort Lauderdale DUI lawyers know part of that is simply that more people are out and about. The weather is good, outdoor events are the focus and cold beers and iced mixed drinks go hand-in-hand with the celebrations – particularly this year, as the holiday falls on a Thursday and many people are expected to enjoy an extra-long weekend.
The NHTSA reports that even on non-holidays, the majority of alcohol-related crashes occur on the weekends and at night. So we anticipate unfortunately seeing an especially high number of DUI crashes and arrests in South Florida this year.
What we also fully expect is a host of roving police patrols and sobriety checkpoints.
While many people tend to think of a DUI as a relatively minor crime, particularly if no one is hurt and nothing has been damaged, the reality is that even if you aren't injured, the consequences are are as significant as they are costly.
A recent analysis by Insurance.com revealed that the average misdemeanor DUI conviction will cost a defendant somewhere around $10,000. While many people blame this on the attorneys, the reality is that a good lawyer can actually help to significantly reduce these costs.
Let's break it down point-by-point:
Your initial fines and costs. When you are arrested, you have to post bail. That can be anywhere from several hundred dollars to several thousand dollars. Much of that will be returned to you, assuming you show up for court, but you will still have to pay it upfront and there are always non-refundable fees associated with it. A good attorney can help to get your bail reduced.
Another upfront cost is the money you pay to have your vehicle released from impound. In Florida, your vehicle must be held for a 10 days in impound for a first-time DUI arrest. You have to pay for the towing and impound fee. However, your lawyer may argue that you have no other mode of transportation or that your vehicle is critical to your business. This may help you get your vehicle out of impound sooner, which ultimately saves you money.
If you are ultimately convicted, the state of Florida holds that for a first-time conviction, you have to pay at least $500, but you could pay as much as $1,000. Likely, the higher your blood-alcohol level was at the time of arrest, the higher the fine you will pay. Your attorney can help you negotiate down those fees.
Then there is the cost for DUI classes. These can run anywhere from a few hundred dollars up to several thousand, just depending on what the judge deems you should receive. Avoiding a conviction with the help of your lawyer can help you avoid these courses altogether. Not only does that save you money, it saves you time, which might be better spent working and making more money.
Next you have to consider the cost for license reinstatement. In Florida, a first-time DUI offender will lose his or her license privileges for a minimum of six months, or up to a year if the BAC was 0.15 percent or higher. Reinstatement can cost several hundred dollars.
And finally, there are insurance premiums, which can rise by as much as 20 percent upon conviction.
A good attorney will work hard to help you avoid a conviction or have the charges against you reduced. The best way to avoid a DUI this Fourth of July is to avoid drinking behind the wheel. However, if you are arrested, securing a strong legal defense is imperative.

If you've been arrested for DUI, call Fort Lauderdale Criminal Defense Attorney Richard Ansara at (954) 761-4011. The Ansara Law Firm serves Broward, Dade and Palm Beach counties.
Additional Resources:
July 4th weekend is the deadliest time on the road, June 30, 2010, Insure.com
More Blog Entries:
Leaving a Florida Crash Scene Not a Good Idea, June 22, 2013, Fort Lauderdale DUI Lawyer Blog