A 15-year-old from Boca Raton is facing charges of vehicular homicide and homicide while engaged in a felony offense after he crashed a stolen Mustang into a Honda Pilot during a police pursuit. Although the teen and his 20-year-old passenger were uninjured, the driver of the Pilot, 46-year-old Wendy Harris, was killed.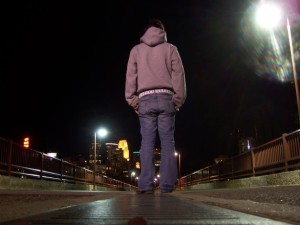 At this time, we're not naming the teen because he hasn't (yet) been charged as an adult. However, considering the circumstances of this situation, we recognize it's highly probable prosecutors will do so.F.S. 985.557 is the "direct file" statute, which spells out situations in which prosecutors have discretion in "direct filing" a juvenile offender as an adult – to face (mostly) adult penalties, and when such action is mandatory.
The statute says that when any child who is 14 or 15 at the time of the alleged offense, prosecutors can seek adult sanctions when the person is arrested for a number of serious and violent felonies, including robbery, sexual assault, arson, aggravated child abuse, aggravated stalking, grand theft, robbery, kidnapping, carjacking or grand theft of a vehicle (when juvenile has a prior adjudication for the same or similar offense). Prosecutors may be required to "Mandatory Direct File" when the child is 16 or 17 at the time of allegedly committing a forcible felony or when any felony offense is committed and the teen has a previous adjudication for a violent felony.
There is also a Mandatory Direct File provision that applies to this case which says that prosecutors should take this action when a child, regardless of age, commits an act that involves stealing a motor vehicle, carjacking or grand theft of a vehicle and that, while in possession of that motor vehicle, the child causes serious bodily injury or death to a person not involved in the underlying offense.In this case, according to the South Florida Sun-Sentinel, police were investigating a carjacking in which a Mustang was stolen at gunpoint in Boca Raton. Hours later, officers spotted a grey car matching the description and began to follow it. Police prepared to pull over the vehicle, and say the 15-year-old behind the wheel stepped on the gas, in an apparent attempt to get away.
But in the course of his fleeing, he allegedly slammed into Harris, killing her.
In a subsequent news conference, Boca Raton Police Chief Dan Alexander called it "frustrating" that the teen wasn't behind bars in the first place, given that he's been arrested six times since January, on charges that include: vehicle theft, fleeing and eluding, robbery, burglary, theft, carrying a concealed firearm and resisting arrest. He was reportedly on probation at the time of the crash.
His 20-year-old passenger, who as of this writing was not charged with a crime, has a prison record for prior convictions of armed kidnapping and robbery with a deadly weapon. He was released from prison in July.
Police have not yet said whether the pair were in fact the two who stole the Mustang, as that fact is still under investigation.
Our Fort Lauderdale juvenile defense lawyers know that while the juvenile justice system is designed to rehabilitate, rather than punish, children and teens who are "direct filed" as adults will face serious, adult-level penalties. Those convicted of violent felonies as teenagers can't be put to death and they can't automatically be sentenced to life in prison. However, it is entirely possible they could spend decades or even the rest of their lives in prison. This is not a situation to take lightly.
Call Fort Lauderdale Criminal Defense Attorney Richard Ansara at (954) 761-4011. Serving Broward, Miami-Dade and Palm Beach counties.
Additional Resources:
Boy, 15, driving stolen Mustang flees police, kills woman in crash, Boca police say, Nov. 2, 2015, By Adam Sacasa, Sun-Sentinel
More Blog Entries:
Employee Theft in Fort Lauderdale Alleged by YOLO Restaurant, Nov. 3, 2015, Fort Lauderdale Criminal Defense Lawyer Blog