The Fourth Amendment to the U.S. Constitution protects citizens from unreasonable searches and seizures. The law requires that with only a few exceptions, law enforcement officers have to get a warrant before they can conduct a search and seizure upon a suspect.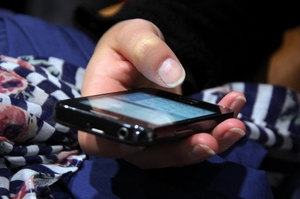 Most modern technology we enjoy today – cell phones and computers in particular – did not exist when these protections were written. That means legislators and the courts are constantly trying to keep pace in determining how and when these laws apply and what exactly constitutes a "search" in the digital sphere.
Cases like the recent Kendrick v. Florida, before Florida's First District Court of Appeal, underscore this point.

The underlying case is a drug deal gone bad, ultimately resulting in death for one man and serious injury for another. Police later tracked the suspect using data from his cell phone, and he was arrested on a host of felony charges. But whether any of those will be provable now, following the 4th DCA ruling, remains to be seen.
According to court records, defendant made contact with one of the alleged victims via cell phone to arrange a drug deal. Victim and his friend met defendant around 10:30 a.m.
Details from that point are scant, but there was a discussion of sale and price and then defendant opened fire on the vehicle occupied by victim and his friend. The friend managed to escape and fled to his home, where he called for police. He suffered a gun shot wound, but his friend, who had arranged the deal, was pronounced dead.
Police responded to the witness's home around 11:15 p.m. and were told of suspect's communication with decedent via cell phone prior to the deal. Two-and-a-half hours later, police contacted the cell phone company, provided an "exigent circumstances" form and requested real-time cellphone data location for that phone.
Using this data, police arrested defendant around 4 a.m. At the time of arrest, he was found with a firearm that matched the projectiles recovered from the victim as well as the casings found at the scene. Police also recovered the cell phone.
Defendant was charged with second-degree murder, attempted first-degree murder, aggravated assault on an officer, possession of a firearm by a convicted felony, carrying a concealed firearm and resisting an officer with violence.
In a motion to suppress all evidence obtained as a result of police gaining access to his cell phone data, defendant argued the information was illegally seized because police didn't have a warrant and no exception to warrantless search and seizure applied in this case.
Trial court, finding there were exigent circumstances, denied this order.
Our Fort Lauderdale defense lawyers know exigent circumstances are a special exception to the rule that police must have either a warrant or consent in order to conduct a search and seizure. There is no singular exhaustive list of what exigent circumstances could be, but in general, courts are to consider:
–The gravity or violent nature of the underlying crime
–A reasonable belief suspect is armed
–Probable cause to believe suspect committed the crime
–Strong basis to believe suspect is in a premises being entered
–Likelihood of a delay resulting in suspect escape, destruction of evidence or risking the safety of officers or the public
There was no question here the case met some of these criteria. Suspect was charged with murder, a gravely serious offense. Officers had a reasonable belief suspect was armed because there was no firearm recovered at the scene. Plus, officers were worried a delay might harm the public, as this was a reportedly armed and dangerous man.
But this was not the whole story – and courts must consider all surrounding circumstances. One of the things courts have to weigh is whether police had the time to secure a warrant.
The 1977 Florida Supreme Court case of Hornblower v. State established that if time existed to get a warrant, law enforcement must obtain one.
However in this case, the state didn't present any evidence at all that officers were unable to get a warrant during the 2.5-hour time lapse between when they learned suspect's identity and when they contacted the phone company. There wasn't even any evidence officers attempted to get a warrant or were planning on it.
Further, because the Florida Supreme Court ruled in the 2014 case of Tracey v. State that real-time cellphone location data is subject to a reasonable expectation of privacy, that meant officers couldn't obtain it absent a warrant without meeting some special exception to the rule.
The fact of that delay may have just killed their case. They do still have the testimony from the witness. There may be some other forensic evidence at the scene or perhaps there is some circumstantial evidence that may link him. We also don't know if there was a confession. But what this ruling means is everything obtained as a result of that cell phone tracking data is unusable as evidence – a significant blow to the prosecution's case.
Call Fort Lauderdale Criminal Defense Attorney Richard Ansara at (954) 761-4011. Serving Broward, Miami-Dade and Palm Beach counties.
Additional Resources:
Kendrick v. Florida, May 22, 2015, Florida First District Court of Appeal
More Blog Entries:
Youth Justice Bill to Limit Juvenile Convictions Passes Florida Senate, May 27, 2015, Broward Criminal Defense Lawyer Blog