Four people in South Florida have been arrested for trafficking in synthetic drugs that were reportedly ordered from a group of Tampa residents from suppliers in China, who then shipped the drugs to various locations throughout South and Central Florida.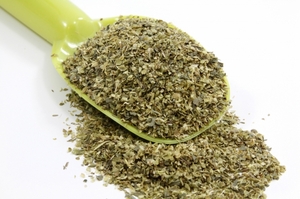 According to the Sun-Sentinel's recent report, the operation allegedly netted the four Florida-based traffickers funneled millions of dollars worth of synthetic marijuana into the state.
The substance goes by the street name "Spice," and its a concoction of chemicals whose effects are supposed to mimic those of marijuana.

These are fairly new substances. In fact, they weren't even illegal in Florida until 2011. But then overseas chemists started altering their formulas in an effort to skirt the laws, which were highly specific in identifying what was illegal and what wasn't. The Florida legislature in 2013 passed a bill that bans 27 variations of the synthetic drug "Spice," which also goes by "bath salts" or "K2." Lawmakers took swift action after a number of high-profile incidents involving people who were high on the drugs and suffered paranoia, seizures, hallucinations and psychotic episodes.
In this case, law enforcement investigators say the four alleged traffickers obtained this substance from China (marketed as "legal research chemicals") and then used it to create their own unique versions of "Spice." The group reportedly had nearly two dozen shipping addresses just in South Florida. Even more were tracked in Central Florida and near Tampa.
The operation was apparently quite lucrative. But then in October, officials with U.S. Customs & Border Patrol in New York City flagged four of the packages, from China destined to Florida. Inside, they located 3 kilograms of the substance.
Officials allows the packages to continue on to their destination, with undercover agents posing as delivery personnel. Seconds after signing to pick one of them up, the first suspect was arrested. From there, the others were quickly located.
Authorities located $130,000 in cash, as well as tracking numbers and receipts at their respective homes.
The four now face charges of conspiracy to import a Schedule I controlled substance and conspiracy to manufacture, possess with intent to manufacture and distribute a Schedule 1 controlled substance (identified in court records as "XLR-11"). A conviction on each offense carries a maximum of up to 20 years in prison, and an indictment places defendant's property and bank accounts at risk of government seizure through forfeiture – which the government is seeking in this case.
Fort Lauderdale drug crime defense attorneys recognize the severity of these cases, yet we also understand defendants in these cases often have a number of defense strategy options – particularly if they have no prior criminal record.
Our attorneys carefully analyze each case, and in particular the investigatory methods of law enforcement agents. Any deviation from acceptable standards could result in suppression of significant evidence. Beyond that, we examine the exact weight calculation of the drugs (which often directly correlates with the severity of the crime) as well as whether there was joint or constructive possession.
These are just a few examples. Each case is highly individualized. If you have been arrested for drug-related crime in South Florida, contact us today to learn more about how we can help.
Call Fort Lauderdale Criminal Defense Attorney Richard Ansara at (954) 761-4011. Serving Broward, Miami-Dade and Palm Beach counties.
Additional Resources:
Illegal drugs made in China, ordered online, distributed across Florida, officials say, May 29, 2015, By Kate Jacobson, Sun-Sentinel
More Blog Entries:
Milam v. Commonwealth – Unlawful Entry by Officers, May 29, 2015, Fort Lauderdale Drug Crime Defense Lawyer Blog