Being charged with a sex crime is much different than being charged with basically any other crime.  While some people will tend to assume you are guilty even if there has never been a trial, not everyone will believe so, and you are still presumed innocent unless and until you are found guilty in a court of law.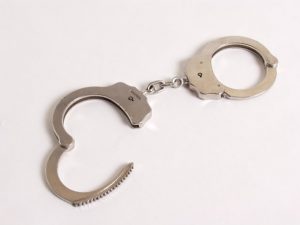 However, when you are charged with a sex crime, especially with a complaining witness (alleged victim) who was a minor at the time of the alleged offense, everyone will act like you are a monster and assume you are guilty.  While you still have the same legal protections and are entitled to a presumption of innocence, it seems like all of that goes out the window in practical terms.As our Broward sex crimes attorneys have seen in far too many cases, being accused of a sex crime comes with a very large stigma.  People will not want to associate with you, even if they were your close friends or relatives.  That is simply what happens when you get accused of a sex offense.
However, this doesn't mean you will be convicted just because you have been arrested. If you have an experienced criminal defense attorney who is willing to fight for you and your innocence, regardless of what others may think about the allegations against you, this will greatly increase your chances of a successful outcome.
According to a recent news article from NBC News 6 Broward, a well-liked karate teacher has just been arrested after he allegedly kissed a 12-year-old female student.  For the time being, he is charged with lewd and lascivious behavior, though it is possible new charges will be filed, as is often the case.
Pursuant to Florida Statue 800.04, a person who intentionally touches a person who is younger than 16 in a lewd and lascivious manner can be guilty of lewd and lascivious conduct.
In this case, authorities have alleged the young girl and the karate teacher had been communicating with each other on social media prior to the date of alleged offense.  During these alleged conversations, authorities say defendant told victim he wanted to kiss her, and, when she was older, he wanted them to have sex. He then allegedly told her to delete these conversations and change his name on the contacts list on her phone, so anyone who looked at the phone would not know who she was talking to.
As to the specific allegations, police say victim followed defendant to a back room at the martial arts school, where he asked if he could kiss her, and she allegedly consented to this; however, for the purposes of a criminal sex crime, a 12-year-old cannot legally consent to kissing or any other sexual conduct for that matter.
One thing to keep in mind is that in many cases it is the parents of the alleged victims that are driving the investigation, and we have seen cases where parents or police have coached a young victim.  This is not the formal coaching we tend to see with older individuals, but mere suggestions.  In these situations, police and parents may take advantage of the child's desire to please authority figures and get the child to say what they want to hear.  For this reason, you want to make sure your attorney has experience dealing with this situation.
Call Fort Lauderdale Criminal Defense Attorney Richard Ansara at (954) 761-4011. Serving Broward, Miami-Dade and Palm Beach counties.
Additional Resources:
Broward Karate Instructor Accused of Kissing 12-Year-Old Student, June 14, 2017, ABC 6 News
More Blog Entries:
Intoxication Defense Presented in Broward Domestic Violence Trial, March 29, 2017, Fort Lauderdale Domestic Violence Arrest Lawyer Blog