A criminal case for lewd lascivious molestation against a Weston foot doctor has ended in mistrial after a recorded phone conversation played for jurors violated Florida's spousal privilege statute.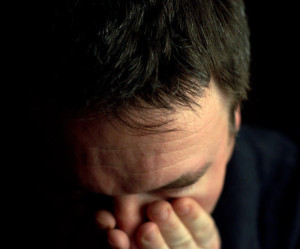 According to the Sun-Sentinel, Broward Circuit Judge Raag Singhal made the call after jurors heard a recorded call between defendant, Dr. Augustine Bollo, and the alleged victim's mother in which the mother alleged Bollo's wife did not believe he was innocent.
Singhal considered the defense attorney's request for mistrial after the tape was played, and after reviewing case law, granted that request. 
F.S. 90.504 is Florida's marital privilege law, also known as husband-wife privilege. Under the statute, a spouse has privilege during and after a marital relationship to refuse to disclose or prevent someone else from disclosing communications intended to be made in confidence between spouses while they are married.
There are a few exceptions to the law, which include:
Proceedings brought by one against the other;
Criminal proceedings in which one is charged with a crime committed against the other spouse or property or the child of either;
Criminal proceedings in which the evidence is offered by the defendant.
The privilege can be asserted by either spouse. So even if the wife wanted to testify to their communications, she would not be able to do so unless approved by the husband.
Bollo is charged with lewd or lascivious molestation, per F.S. 800.04, against a then-16-year-old girl who was a babysitter and family friend.
According to court testimony, the surgeon allegedly made the girl touch his genitals while she was babysitting his children. She testified he was seated on the couch with a blanked over his lap, placed her hand on his genitals and made her touch him while his children were watching television.
He then allegedly took the girl into his bedroom and gave her $200 and told her not to tell anyone. The now-49-year-old then allegedly repeated the same act and gave the girl another $100.
Lewd lascivious molestation under Florida law occurs when a person intentionally touches in a lewd or lascivious manner the private parts (clothed or unclothed) of a person under 16 or entices a minor to so touch the perpetrator.
The action is punishable by a maximum sentence of 15 years in prison and is a second-degree felony. It is upgraded to a life felony if the alleged victim is under the age of 12 and the accused is 18 or older.
There are a number of potential defenses to these allegations. Here, defense attorneys are presenting a defense of "fabrication." In other words, they are challenging the credibility of the alleged victim and asserting that she is lying.
Prior to the mistrial, there were two recordings presented to jurors. One was a conversation between the girl and Bollo. She demanded an apology from him, but he stated he couldn't talk to her about it because it was a legal matter. She told him she "didn't want it to happen again."
He indicated he was sorry for "the whole situation," but did not admit wrongdoing. However, neither did he accuse the girl of making a false accusation.
If you are arrested for lewd lascivious molestation in South Florida, you must contact an experienced criminal defense lawyer to protect your rights and best interests.
Call Fort Lauderdale Criminal Defense Attorney Richard Ansara at (954) 761-4011. Serving Broward, Miami-Dade and Palm Beach counties.
Additional Resources:
Mistrial declared in doctor sex abuse trial, Feb. 24, 2016, By Rafael Olmeda, Sun-Sentinel
More Blog Entries:
Report: Hit-and-Run Crashes Uptick in South Florida, Feb. 24, 2016, Broward Criminal Defense Lawyer Blog