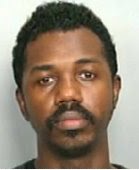 The victims of Trooper Paul C. Lawrence, 38, of the Florida Highway Patrol were shocked when they learned that they had pending traffic citations or that suspensions had been issued on their Florida drivers license for failure to appear in court. Most of the Florida Highway Patrol Trooper's victims were not even on the road when the traffic citations were written alleging a slew of traffic violations. Others were not even in the United States when the traffic citations were issued.
The Trooper now faces 22 counts of official misconduct, a third degree felony. So far, over 211 traffic citations written by Lawrence have been dismissed. It appears as though the Florida Highway Patrol Trooper used information from previous traffic stops in order to manufacture the false citations. According to the Florida Highway Patrol spokesperson, "there is no incentive for him to do that because Florida Highway Patrol does not use a quota system."

This article is a perfect example why Florida Law Enforcement Officials should not be given "extra credibility" for any purposes purely because of their law enforcement capacity. As an attorney I am given the incredible opportunity to question individual jurors prior to selecting a jury for a criminal trial. During this questioning it is often that I meet an individual or individuals that feel as though they would give "extra weight" to the testimony of a law enforcement officer purely because they are the "good guys."
The reality is that most jurors understand that those who serve in law enforcement are human beings equal in the flaws inherent in human nature. The actions of Florida Highway Patrol Trooper Paul C. Lawrence demonstrate that law enforcement officials are clearly capable of lying and falsifying police reports. Residents of Broward, Dade, and Palm Beach County should consider themselves lucky that this trooper decided only to falsify traffic tickets. The damage that South Florida Law Enforcement Officers can inflict on the residents of South Florida is tremendous. Abusing such power is dangerous not only to the people that these officers swore to protect but to the system as a whole.
I will track this story in order to determine how the Office of the State Attorney of Miami Dade County handles this case. Will we see actual justice?
Broward County Criminal Defense Attorney Richard Ansara practices criminal defense throughout South Florida including Fort Lauderdale, Miami, and Palm Beach. The Ansara Law Firm principal office is located in Fort Lauderdale, Florida.