Earlier this year, the U.S. Supreme Court ruled that people sentenced to life in prison as minors deserve to have their cases reviewed to determine whether there is any chance they may in fact be eligible for parole.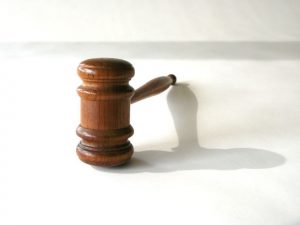 Now, the effect of that retroactive split 6-3 decision is that courts are beginning to take on these sentencing reviews of decades-old cases.
Our Fort Lauderdale defense attorneys know this type of situation requires a legal team with extensive experience. Even though the entire case isn't being retried, many of the considerations that will need to be weighed will involve delving into decades-old circumstances. We would look to see how we might counter any aggravating factors raised by the prosecution and how to effectively present any mitigating circumstances that may serve to lower the final sentencing. 
One such case out of Fort Lauderdale was recently weighed, according to The Sun Sentinel.
The case was the robbery/ murder of a convenience store owner/ father/ husband in 1995. According to court records, Abdul Homsi was shot and killed by a then-17-year-old Anthony Pullins, who was with two other teens who allegedly robbed the Circle 7 store on Sunrise Boulevard back in August 1995.
Here we are, more than two decades later, and Pullins, who was tried as an adult and convicted for armed robbery and murder, is serving a sentence of life in prison. Jurors agreed with prosecutors that he fatally shot Homsi as the man was reaching for his own weapon in the midst of a robbery.
At the time of his conviction, Pullins shouldn't have even been out of his house. He was on house arrest for cocaine possession. But the 1995 conviction all but sealed his fate and assured he'd never again see the outside of a prison.
But then, the U.S. Supreme Court handed down the decision in Miller v. Alabama in 2012. In that case, the court ruled the Eighth Amendment bars a sentencing scheme that requires a life in prison without the possibility of parole for juveniles who commit homicide. The court had ruled as far back as 1988 that teens who are convicted of violent crimes while under the age of 18 shouldn't be sentenced as harshly as adults and under the constitution, were barred from receiving the death penalty. Although the court avoided initiating a flat-ban on life sentences for juvenile offenders, it did find that any mandatory requirement was unconstitutional.
Still, it wasn't until the 2016 ruling in Montgomery v. Louisiana that this ruling became retroactive. That meant that cases like Pullins', who was automatically sentenced to life in prison, was now up for review.
However, that does not mean defendants can necessarily expect an early release. It's going to require a fair amount of legal legwork to shave off any amount of those sentences, particularly when the crime is deemed especially heinous.
In this case, the now-38-year-old defendant does have a possibility of parole – in another 21 years. Upon review, the judge sentenced him to 65 years. He has already served 21 years. With credit for time served and credit for good behavior, that still means another two decades behind bars. But it means there is a chance, at age 59, he'll see the outside of a jail cell.
Call Fort Lauderdale Criminal Defense Attorney Richard Ansara at (954) 761-4011. Serving Broward, Miami-Dade and Palm Beach counties.
Additional Resources:
Convicted as a teen, killer of Fort Lauderdale store owner sentenced to 65 years in prison, July 11, 2016, By Rafael Olmeda, Sun Sentinel
More Blog Entries:
Utah v. Strieff – U.S. Supreme Court Expands Lawless Searches, July 2, 2016, Fort Lauderdale Defense Lawyer Blog