There have been a number of recent high-profile cases of theft of motor vehicles in South Florida in recent weeks, with defendants in each case facing serious penalties.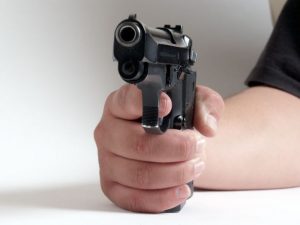 Still, it's important to note that grand theft auto and carjacking, while both major crimes, are inherently different, which means the approach of prosecutors and defense attorneys will be different as well.
Grand theft auto, as codified in F.S. 812.014, is a third-degree felony, punishable by up to five years in prison and a maximum five of $5,000. It's on par with theft of a firearm or commercially-farmed animal or a controlled substance. The offense may be bumped up to a second-degree felony if the vehicle involved costs more than $20,000 (but less than $100,000), in which case the penalty is increased to a possible 15 years maximum in prison. Carjacking, meanwhile, is codified in F.S. 812.133, is a life felony if a firearm is used; Otherwise, it's considered a first-degree felony, punishable by up to 30 years in prison. Carjacking is the act of taking a motor vehicle either by force, violence, assault or putting in fear. 
So perhaps the best way for our Fort Lauderdale defense lawyer to explain this difference is to say that grand theft auto is akin to stealing an iPhone from someone's car, while carjacking is like robbing someone at gunpoint for that same phone. Although the item being taken is the same, it's the way in which the alleged defendant goes about it that makes the difference in the classification of the crime and subsequent maximum sentence.
Recently, a man in Delray Beach was charged with grand theft auto, according to The Sun Sentinel, after he reportedly stole his boss's Jaguar S-Type from the company parking lot. Police say 51-year-old Patrick Holcomb, who had been hired at the auto body shop just weeks earlier, was temporarily living at the shop. His boss was out-of-town, but left her luxury car in the lot. The shop manager called one morning to inform her the car was missing. Holcomb was immediately suspect No. 1 because he had suddenly gone missing at the same time and wasn't responding to phone calls. When police caught up with him, he told them he'd taken the car as a means of transportation to purchase crack cocaine. He was only buying $30 worth, but it was raining, he said, and he didn't want to get wet. He fully intended on returning the vehicle, he said, but then a friend of the drug dealer allegedly stole it.
Because Holcomb has a previous grand theft conviction, it's likely he will face a harsher penalty this time around.
Still, his penalty probably won't be as harsh as what was just handed down to Gregory Moore. According to NBC-2, Moore was sentenced to 121 years in federal prison in connection with an armed carjacking spree. He was convicted by a federal jury of three carjackings, two attempted carjackings and four gun-related charges related to the December 2014 crime spree. He still faces charges of first-degree murder and attempted murder. If convicted on those charges, he faces the death penalty. Authorities say he after carjacking two vehicles, he drove to the insurance company where his ex-girlfriend worked and shot both her and her male companion, killing the latter.
Call Fort Lauderdale Criminal Defense Attorney Richard Ansara at (954) 761-4011. Serving Broward, Miami-Dade and Palm Beach counties.
Additional Resources:
Man gets 121-year sentence for violent carjacking spree, August 2016, NBC-2
More Blog Entries:
Murder Sentence of Florida Man Convicted as Teen Reviewed, Aug. 6, 2016, Fort Lauderdale Defense Lawyer Blog