The National Highway Traffic Safety Administration recently announced it would be prioritizing a reduction of drunk driving deaths this year. One of the ways agency officials will seek to do this is by exploring mandatory driver alcohol detection systems, better known as "breathalyzers" or "interlock ignition." These devices have been around for a while, but are usually only required by a judge following a drunk driving conviction.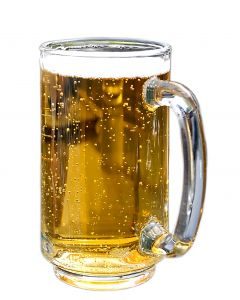 In Florida, F.S. 316.193 requires interlock ignition devices be installed on vehicles of certain persons convicted of DUI. The court has the option to require installation for a first-time conviction on a DUI charge, but it isn't mandatory unless the driver had a blood-alcohol concentration of 0.15 or higher, in which case it must be installed for at least six months. For a second conviction, it has to be installed for at least one year, or two years if the BAC was 0.15 or higher. For a third conviction, ignition interlocks are required for at least two years. For four or more convictions of DUI, where the individual is only given a hardship license, the ignition interlock has to stay on the car for at least five years.
The NHTSA recently reported that of 35,100 motor vehicle deaths in 2015, 10,300 of those (29 percent) involved a driver who was impaired by alcohol with a blood-alcohol level of 0.08 or greater. Some states had higher percentages than others. In Florida, 27 percent of fatal accidents involved a driver whose blood-alcohol concentration was 0.08 or higher. Thirty-two percent involved a driver whose blood-alcohol concentration was 0.01 or higher. Although the legal limit for alcohol concentration is 0.08, anything above 0.00 could potentially be grounds for the court to find a driver was "impaired." 
Fort Lauderdale DUI defense attorneys offer free consultations for persons arrested for DUI, which is in fact a serious criminal offense that could carry either misdemeanor or felony penalties, depending on the number of previous convictions and whether the incident resulted in death or serious bodily injury.
Florida law requires that a person be in actual physical control of the vehicle while his or her normal faculties are impaired or while he or she has an unlawful blood-alcohol level.
In order to prove a person is guilty of DUI, the state has to show:
Defendant drove or was in actual physical control of the vehicle;
While driving or in actual physical control of the vehicle, defendant was under the influence of alcohol, chemical substances (including prescription medication), or controlled substances to the extent his or her normal faculties were impaired OR he or she had a blood-alcohol level that met or exceeded 0.08.
The NHTSA has so far committed $26 million (most of that coming from a transportation spending bill from 2015) to develop and deploy a standard ignition interlock system.
If you are arrested for DUI in Fort Lauderdale, it's important to talk with an attorney about your legal options. There are a number of strategies we may be able to employ in order to contest the charge and avoid and/ or minimize the severity of the consequences. Some examples include:
Challenges to the blood/ breath/ urine test results;
Contesting the assertion that defendant's normal faculties were impaired;
Suppression of evidence for unlawful traffic stop and/ or requests for field sobriety tests;
Suppressing evidence due to improper testing;
Identification of improper field sobriety tests;
Exposing inaccuracies/ bias from certain investigating officers.
Our experienced DUI defense lawyers can help you determine which legal strategy makes the most sense in your case.
Call Fort Lauderdale Criminal Defense Attorney Richard Ansara at (954) 761-4011. Serving Broward, Miami-Dade and Palm Beach counties.
Additional Resources:
NHTSA pushes for alcohol detection locks in all cars, Dec. 16, 2016, By Justin King, LeftLanenews.com
More Blog Entries:
Algorithms Replacing DNA Testing in Some Criminal Cases, Nov. 30, 2016, Fort Lauderdale Criminal Defense Attorney Blog