Manslaughter is the killing of another human being without malice aforethought. That means a person may not have intended for the other person to die (unlike homicide/murder), but nonetheless that was the result of one's conduct, usually reckless or criminally negligent. It can stem from crimes like driving drunk, criminal assault or neglect. In these cases, it is not necessary to prove intent.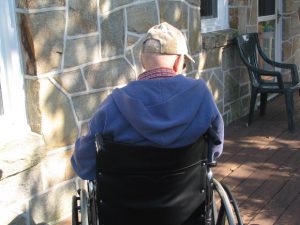 Recently, several nursing home employees were arrested on charges of manslaughter, pursuant to F.S. 782.07, following the deaths of 12 elderly patients who overheated in sweltering conditions with no air conditioning after Hurricane Irma struck South Florida in 2017.
Manslaughter is considered aggravated when it involves the death of an elderly person or disabled adult due to culpable negligence without lawful justification. Culpable negligence, as noted in Florida Standard Jury Instructions, is defined as a course of conduct that shows reckless disregard for human life or for the safety of individuals exposed to it that displays recklessness or wantonness.
According to the arrest warrants issued against the four Hollywood Hills nursing home employees (including a charge nurse, two licensed practical nurses and a nursing home administrator), the workers not only neglected their duty of care to their patients, but their conduct crossed the line into criminal territory and showed wanton disregard for their health and safety.
Prosecutors allege this was a preventable tragedy, and the case sparked concern about the vulnerability of Florida's sizable population of elderly residents amid lasting power outages.
Their Broward County defense lawyers assert the charges are unwarranted given the special circumstances that the deaths occurred in the midst of a natural disaster, during which time the defendants did "everything they could" given the dire  circumstances to protect their patients, who were elderly and fragile. Defense lawyers assert none of the workers at the nursing home could have predicted the tragedy.
A total of 80 people died, both in the Caribbean and mainland U.S. when the storm struck in September 2019. The storm knocked out power, but officials with the city allege the nursing home continued to operate even though they had little to no air conditioning and temperatures spiked to more than 90 degrees. Although there was a hospital across the street with power, air coolers and fans were placed throughout the halls. Ultimately the facility was evacuated after four residents were found deceased. Another four died while being evacuated or on their way to the hospital. Another four died days or weeks later as a result of exposure to the heat. The medical examiner marked the cause of death in each case as "homicide."
As our Fort Lauderdale criminal defense lawyers have noted, most of those who perished were already very ill or otherwise under hospice care. The facility's license was suspended after it was determined by state regulators that medical providers negligently delayed care.
It's unclear whether the case will be successful for prosecutors, given that there isn't much precedent. There was one similar case in Louisiana in which two owners of a nursing home in Louisiana were prosecuted after nearly three dozen patients in a New Orleans nursing home drowned in 2005 amid the floods of Hurricane Katrina. The case went to trial two years later, but the owners were acquitted.
Call Fort Lauderdale Criminal Defense Attorney Richard Ansara at (954) 761-4011. Serving Broward, Miami-Dade and Palm Beach counties.
Additional Resources: