After he was sentenced to life in prison at age 16 for a non-murder felony, Terrence Graham argued the injustice all the way to the U.S. Supreme Court – and won. Because of that case, teens convicted of felonies that did not involve a homicide cannot be locked up for life without parole. Doing so, the U.S. Supreme Court ruled, amounts to cruel and unusual punishment because youths change. For better or worse, one is rarely the same person at 36 that they were at 16.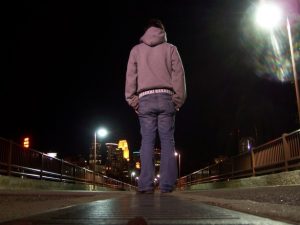 But the namesake of the landmark 2010 ruling in Graham v. Florida is still locked up – nearly a decade after that ruling and having served more than 15 years behind bars. He recently lost an important appeal in his ongoing bid for freedom. The loss of this appeal means he'll be behind bars for at least another six years.
At 16-years-old, he and two others robbed a restaurant in north Florida, beating a manager with a metal pipe in the process. After pleading guilty, he spent one year in jail and was placed on probation. The following year, he was arrested for home invasion robbery, F.S. 812.135, a first-degree felony that carries a possible life sentence if a firearm is used. Because of the prior felony, he was sentenced to life in prison.
As our Fort Lauderdale juvenile criminal defense lawyers can explain, juveniles charged with certain serious felonies can have their cases transferred to the adult criminal division, with their cases proceeding as if they were grownups. Juvenile transfers can happen via grand jury indictment (any age, though typically for life or capital felonies and cases wherein a child is younger than 14), a waiver motion request from the prosecutor to the juvenile court judge (for a child at least 14) and direct file, which can be either mandatory (typically involving crimes against another minor under 16) by state statute or at the discretion of the prosecutor.
When Graham was convicted, Florida was No. 1 in sentencing minors to life imprisonment.
After the U.S. Supreme Court sided 5-4 with Graham on the life sentence issue, he was re-sentenced to 25 years. That was seven years ago. Then in 2014, state lawmakers in Florida passed a measure allowing juveniles serving long prison sentences for non-murder felonies to have a review, the first of which takes place after 20 years of incarceration and a second after 30 years.
That would seem like good news – except juveniles serving decades behind bars for murder get a review after just 15 years. Graham again sought remedy in the courts, his criminal defense lawyer arguing it isn't fair that someone convicted of a crime in which no one died had to wait longer than another whose juvenile offense ended a life.
Unfortunately, both the trial court and now Florida's 1st District Court of Appeal disagreed – the latter unanimously. Justices pointed out that the law treats equally all juveniles who commit a first-degree felony offense punishable by life.
This appeal was key, but there is one possible last stop: The Florida Supreme Court.
Technically, the decision only applies to those in the 1st appellate district. Other courts often rely on the conclusions of their sister courts in their own reasoning, though they are not bound by it. A conflict between appellate courts in the interpretation of criminal statute would need to be resolved by the Florida Supreme Court.
Call Fort Lauderdale Injury Attorney Richard Ansara at (954) 761-4011. Serving Broward, Miami-Dade and Palm Beach counties.