A 20-year-old sheriff's deputy from Broward County has been arrested for allegedly attempting to extort sex from a security guard by threatening to charge him with possession of crack cocaine.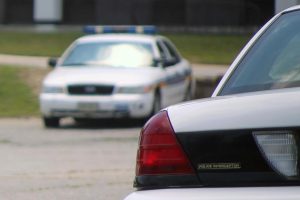 Deputies from the Broward County Sheriff's Office arrested Trazell McLeod, alleging he groped the male guard during a purported search and then demanded sex on a regular basis in exchange for not falsifying charges of drug possession and prostitution. McLeod is accused of propositioning the guard and even showing up at his house while he was on patrol in Pompano Beach. At one point during the encounter, the guard, concerned for his safety, fled on foot and jumped a fence and hid behind a cluster of bushes until his wife arrived. The guard and his wife returned home to see a patrol car parked in their driveway, so they drove past and spent the evening in a hotel. The following day, the guard reported the incident to investigators with the sheriff's department's internal affairs office. He also assisted them in gathering evidence used to obtain McLeod's arrest warrant.
McLeod is facing charges of extortion, official misconduct and tampering with/ fabricating evidence. F.S. 836.05, threats/ extortion, states that anytime someone – verbally or by a written or printed communication, maliciously threatens to accuse someone of a crime or to expose a secrete affecting the other or impute "some deformity or lack of chastity" in order to extort money or "any pecuniary advantage" or to compel someone to do something against their will, it's a second-degree felony. That means it's punishable by 15 years in prison. Tampering with evidence, meanwhile, is a third-degree felony, punishable by up to five years in prison, according to F.S. 918.13. Official misconduct, per F.S. 838.022, is also a third-degree felony. 
Criminal defense on these type of charges must be forceful and vigorous. Depending on the strength of evidence, prior criminal record of the defendant (likely none in this case) and other aggravating/ mitigating factors, it may be advisable to strongly advocate for a plea deal. However, an experienced Broward County defense lawyer is not afraid to go to trial if negotiations with prosecutors don't give the defendant an advantage.
According to The Sun-Sentinel, the incident first started around 11 p.m. one night in mid-October. The security guard was patrolling a parking lot on foot near the Ali Cultural Arts Building when McLeod approached. McLeod said there had been a high volume of reported drug and prostitution activity and he allegedly demanded to frisk the guard. The guard was pushed up against a nearby wall as McLeod allegedly "searched" him, touching his private area several times. The guard alleges that McLeod told him, "You gonna have to give me this" while groping him. He then indicated he had found drugs during the search and that he could be in serious trouble for the drugs, carrying the firearm and earlier attempting to solicit a prostitute. The guard denied these allegations, though he did have a concealed carry permit.
McLeod moved the guard away from view of the security camera and then allegedly demanded sex on a "consistent basis" or else he would arrest him. The guard suddenly found an opportunity to escape through a side door when McLeod went to get something from his patrol vehicle. The next day, as the guard was meeting with investigators, he received several texts from a blocked number, later reportedly traced to McLeod. Investigators encouraged the guard to text McLeod back, and during the conversation, McLeod reportedly said the guard wasn't in trouble and he wasn't sure why he ran.
The guard then confronted the deputy over the phone, spelling out the accusation. McLeod responded to the guard to "keep lying" before hanging up.
McLeod had reportedly been patrolling independently for about a month at the time of the incident.
An attorney for the guard said there is an intention to file a civil lawsuit, in addition to the criminal case.
Call Fort Lauderdale Criminal Defense Attorney Richard Ansara at (954) 761-4011. Serving Broward, Miami-Dade and Palm Beach counties.
Additional Resources:
Broward sheriff's deputy charged with extorting sex from security guard, Nov. 11, 2016, By Rebecca Piccardo, The Sun-Sentinel
More Blog Entries:
Fort Lauderdale Burglary Suspect Catches One Break After Another, Dec. 3, 2016, Broward County Criminal Defense Lawyer Blog