Several sociologists, psychiatrists and law school professors have in recent years sought to answer the question of whether a defendant's perceived matters in criminal cases.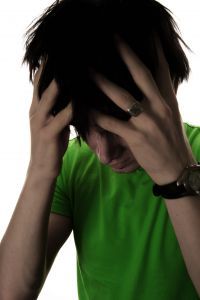 For example, the "Capital Jury Project in South Carolina," by researchers of law at Cornell University delved into the issue of remorse in capital murder cases: The role it plays and how jurors perceive a defendant as remorseful. They studied more than 150 juries in that state, and concluded a defendant's remorse or lack thereof did matter in capital case sentencing, though not with every defendant. When crimes were perceived as especially vicious, remorse didn't tend to matter.
More recently, there was the analysis published in the Journal of the American Academy of Psychiatry and Law, which explored the fact that defendant remorse is generally accepted as a mitigating factor in capital murder sentencing in the legal system and concluded the ways in which jurors determine whether defendants are genuinely remorseful.

But what about cases of self-defense? In any violent encounter, should a person who acted to protect themselves or a loved one feel sorry for what happened? Or what about cases in which a defendant is pleading pure innocence?
There is of course no legal requirement for remorse and no way to score a defendant's remorse or how greatly that weighs with jurors. What our experienced Fort Lauderdale violent crime defense lawyers do know is these are often complex cases that involve highly-charged emotions and defendants must measure their statements and reactions carefully throughout the entire process. Our defense team helps to guide our clients through every step of this process, from the appropriate way to dress to the right way to address the court to whether one should testify in his or her own defense.
The truth absolutely matters, but so too do perceptions, and that is where our extensive experience can greatly assist our clients.
In the recent case of Roop v. Florida, a defendant who was convicted argued the court relied too heavily on his expressed and perceived lack of remorse for a homicide that resulted in a life sentence, as opposed to a mandatory minimum 25 years in prison.
The Second District Court of Appeal, however, did not agree, finding instead it was the senselessness of the crime and lack of justification for the killing that warranted the heftier sentence.
Still, it's undeniable that his "failure to accept responsibility" and "lack of remorse" was mentioned several times throughout the trial, despite the trial court's instructions to jurors should not base their decision upon this.
In this case, a property owner shot a meat salesman in his driveway. The property owner reportedly felt threatened after the stranger approached, on his cell phone, and made some mention of "meat." As the property owner hadn't ordered any meat, he was concerned he was about to be robbed and he shot the man in the chest. The fallen salesman then uttered, "You shot me!" before defendant shot him in the head.
In interviews later released to the jury, defendant indicated he was concerned for his safety and would do the same thing again under the same circumstances. However, prosecutors argued defendant had other options if he felt threatened.
Call Fort Lauderdale Criminal Defense Attorney Richard Ansara at (954) 761-4011. Serving Broward, Miami-Dade and Palm Beach counties.
Additional Resources:
Roop v. Florida, April 24, 2015, Florida Second District Court of Appeal
More Blog Entries:
Dozens of Fort Lauderdale Criminal Cases Dropped, April 27, 2015, Fort Lauderdale Criminal Defense Lawyer Blog