A first appearance in court following a Miami domestic violence arrest can be nerve-wracking. It's important to keep a cool head and educate yourself on what to expect – and what will be expected of you.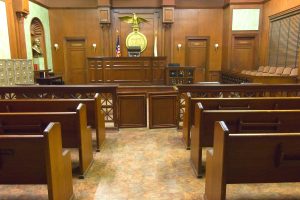 While many of the procedural aspects of a first appearance on a Florida domestic violence charge are similar to what one would expect in any other criminal matter of a similar severity, there are a few differences about which you'll want to be aware.
Our Miami domestic violence defense lawyers will start though by outlining the purpose and basics of any first appearance in a Florida criminal court.
Purpose & Expectations of First Appearance
The main point of a first appearance – in Florida and most other states – is to:
Formally serve the defendant with the charges they are facing.
Inform the defendant of their right to an attorney. If you're financially unable to afford a lawyer, the court can appoint one to you. (This only applies in cases where you're potentially facing jail time – which is most domestic violence charges.)
Inform the defendant that they are not required to say anything, and that anything they do say can be used against them.
Inform the defendant of their right to communicate with counsel, friends, or family, and if needed, provide the reasonable means to do so.
Inform those facing felony charges of their right to a preliminary hearing.
Sets the defendant's bond (if applicable) and pretrial release conditions.
Typically, it's over in a space of about 15 minutes. It can go faster if the judge has determined prior to the first appearance whether the defendant can afford a lawyer and if not, whether one should be appointed by the court. Continue reading