The charge of domestic violence often conjures up images of bruises, black eyes, and broken bones. But one of the most serious Florida domestic violence offenses often leaves no marks at all.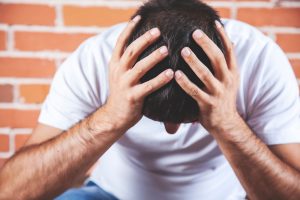 If you are arrested for domestic violence by strangulation in Fort Lauderdale, it's important to understand that this charge is much more serious than a typical domestic violence battery case. Florida lawmakers made the point of carving out an entirely separate statute for the offense of non-fatal choking or strangulation. Rather than being a misdemeanor punishable by up to 12 months in county jail, (as most domestic violence charges are), F.S. 784.041 makes domestic violence strangulation a third-degree felony, which is punishable by a maximum of 5 years in state prison.
It does not require proof of great bodily harm, permanent disability, or permanent disfigurement (which IS required for other domestic violence battery incidents to be charged as a felony). In 2019, a Florida district appellate court ruled in Lopez-Macaya v. State that there's no need to prove the victim suffered actual great bodily harm – only that the defendant's alleged actions created the risk of great bodily harm.
Despite the fact that only 50 percent of alleged strangulation victims have visible injuries and only 15 percent have injuries that can be photographed at the time police respond, officers are often quick to make an arrest on this charge if the accuser makes the allegation. That can mean you're facing a felony despite very little evidence, but you still need to take the possibility of conviction very seriously because prosecutors aren't likely to tread lightly. That's because this act is singled out as a major red flag that domestic abuse has escalated to the point of a potential fatality. Continue reading