Narcotics detectives investigating Florida drug crimes in Miami-Dade recently employed a police drone to capture an alleged cocaine sale between a suspect and an undercover informant. According to The Miami Herald, this was a first in a criminal investigation. Its use had to be first approved by a judge in a case against a 31-year-old accused of numerous drug and weapons charges.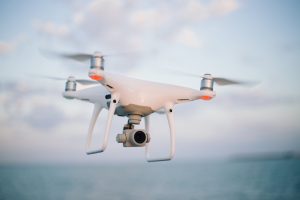 Our Fort Lauderdale defense attorneys understand this news comes right as lawmakers in Florida are weighing whether to approve limited expansion of police drone use. Law enforcement agencies throughout the country have increased their purchases and use of drones as the technology has gotten cheaper – even as defense lawyers have raised concerns about civil rights and privacy intrusions.
The Center for the Study of the Drone at Bard College reports some 900 agencies in the U.S. (most of those law enforcement) purchased the lightweight, unmanned aerial devices in 2018. That number will soon be updated for 2019, and it's expected to be much higher. Some police agencies anticipate that the use of drones by cops will someday be as ubiquitous as body cameras. But there is legitimate skepticism about the legality of these devices, particularly where agencies have declined to provide information to the public about their drone programs. For instance, police agencies in Southern California won't release any details of their drone operations, despite one city claiming it has carried out more than 1,000 drone missions in a single year leading to well over 100 arrests.
Some departments have been criticized for flying drones over certain crowds of protesters, raising concerns about government spying. Continue reading