In the experience of our Fort Lauderdale criminal defense lawyers, many parents are in the dark when it comes to Florida's sexting laws. In fact, a fair number aren't even aware of the definition, let alone that their teens may be engaging in it.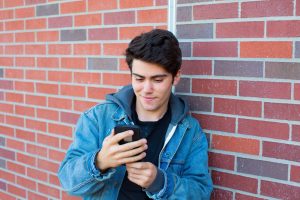 Sexting in general refers to the exchange of sexual content material via technological devices. It's a term deriving from the words "sex" and text." By some measures, approximately 1 in 5 teens have engaged in sexting. While males are more likely than females to engage in sexting, females are more likely to send nude photos of themselves. Most of these are to a boyfriend or girlfriend. But even minors could find themselves facing serious criminal charges in Florida for sexting. In some respects, it is treated as akin to child porn. Consequences can include prison time and requirements to register as a sex offender.
If you're a parent of a teen, it's imperative that you educate yourself on what sexting is, what the law says, and how your child can protect themselves from legal trouble.
Florida Sexting Law
Where two consenting adults are involved in sexting, there is no crime. (Consent, however, should be explicit from both sides. Additionally, be certain you know your partner's true age, as you can be held responsible even if your partner lied about their age. Further, even if sending/receipt of such material between adults is consensual, it can cross the line into revenge porn – also known as sexual cyberharassment, per F.S. 784.049(3) – if the receiving party willfully and maliciously forwards material to third parties without the consent of the initial sender.)
Sexting is considered a serious crime when it involves:
Lack of one party's consent.
A minor (under 18).
Specifically, F.S. 847.0141 prohibits explicit exchanges of photos, videos, voice notes, and sexual texts between two minors AND between an adult and a minor.
Minors can be charged with sexting if they use a cell phone, tablet, computer, or other electronic device to send nude videos or photos to another minor. The other minor possession of those images could be charged with sexting, but may defend against the charges if they:
Did not solicit/ask for the photo.
Did not forward to a third-party.
Took steps to report it (to a parent, school, or law enforcement authority).