One boy is a ninth-grader who is just 15. Another is a 16-year-old girl and another just turned 18. All three are facing charge that could put them behind bars for many years.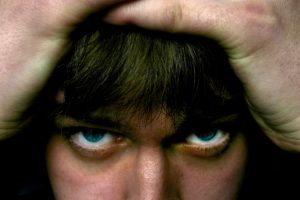 Detectives say the teens are involved in nearly a dozen cases of alleged assault, battery, carjacking and robbery in Fort Lauderdale, Boca Raton, Delray Beach, Dania Beach and Aventura. According to The Sun-Sentinel, the teens robbed at least five women at their homes or at local shopping centers. Authorities say the women were robbed, punched and in some instances pepper-sprayed while the teens snatched what they could from the alleged victims. Most occurred in supermarket parking lots, though there was one case outside of a restaurant and another in a woman's driveway. In one case, a woman's vehicle was reportedly stolen from her property just hours after she was attacked at a nearby grocery store.
At a detention hearing, a Broward judge denied the youngest defendant the chance to be confined at home. He will instead be housed at a juvenile facility until prosecutors decide whether to direct file on a felony charge of robbery. The 18-year-old defendant faces 10 felony charges so far (including carjacking, robbery by sudden snatching and aggravated battery on an elderly person, who was 73). The 16-year-old is also facing numerous charges. 
Anytime teenagers are charged as adults, it occurs via process called direct file, per F.S. 985.557. The law says a child who is 14 or 15 at the time of an offense is subject to a discretionary direct file, which means it is in the state prosecutor's hands, for certain felony offenses, which include aggravated battery and robbery. However, a  child who is older than 16 but younger than 18 is subject to mandatory direct file if the offense involves a forcible felony, the use of a firearm or if he or she has a prior juvenile record.
Numerous reports show us Florida prosecutors with discretion direct-file more children from the juvenile justice system and into the adult arena than any other state. Almost all of the children who end up in the adult system are there because of direct file – and the judge gets no say. This is why having an experienced Fort Lauderdale juvenile defense attorney who knows the players and has developed a report with them is so critical. One of the best ways we can help our juvenile clients is to help them avoid being direct-filed in the first place, and we do that by approaching prosecutors at the outset, discussing the potential weaknesses of the case and seeing whether early negotiation can result in our client avoiding charges altogether.
The sad part is too many juvenile offenders don't know their rights or how to avail themselves of those rights. Parents trust us with their children's future because they know it is too important to leave it to chance when their child is facing charges that could well put them behind bars for years – even though they are underage.
An attorney for the young boy told the Sun-Sentinel reporter that while the allegations were "very troubling," not all the evidence has been collected, and it's not clear yet that there is a solid case to be made against her client. She noted that while law enforcement was relying heavily on photo lineups, it is well known that such witness identification measures can be flawed. Further, there has yet to be any physical evidence presented, such as showing the teens to be in possession of the victims' property.
Call Fort Lauderdale Criminal Defense Attorney Richard Ansara at (954) 761-4011. Serving Broward, Miami-Dade and Palm Beach counties.
Additional Resources:
Third teen arrested in Plantation shopping center assaults, Jan. 28, 2017, By Linda Trischitta, Sun Sentinel
More Blog Entries:
Florida Leads Nation in Charging Children as Adults, Jan. 22, 2017, Fort Myers Juvenile Defense Lawyer Blog