The U.S. Supreme Court handed down an important Fourth Amendment decision recently in the case of Birchfield v. North Dakota, which dealt with warrantless breathalyzer tests and blood tests, ultimately invalidating implied consent laws that pertain to warrantless blood draws.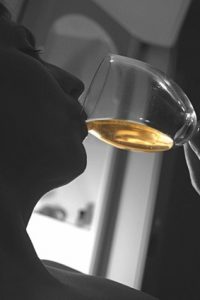 Essentially, the court decided that while the government cannot require a person to submit to a blood draw without first obtaining a warrant, the government can require a person arrested for drunken driving to submit to a warrantless breath test.
The case was the result of consolidated appeals from three separate drunk driving arrests in which the defendants were prosecuted – or threatened with prosecution – for refusing to take a blood or breath test. 
The court issued a split, 5-3 decision holding that while officer don't need a warrant for a breath test and states can require it of suspected drunken drivers, blood tests are different because they are invasive.
Interestingly, because there were three different defendants, each had a different outcome in his case. Birchfield, the case's namesake, had his conviction overturned for refusal to submit to a blood test. In the second case, a Minnesota man's DUI conviction for refusal to submit to a breath test was upheld. And in the third case, a North Dakota man who consented to a blood test – but only under threat of prosecution – had his case sent back to the lower court to be considered in light of the ruling that warrant-less blood tests can't be mandated by threat of a criminal penalty.
Justice Samuel Alito wrote that breath tests are not only much less invasive than blood tests, but usually fully serve law enforcement interests.
Two justices issued partial dissents. Justice Ruth Bader Ginsburg argued that warrants should be required anytime law enforcement forces someone to submit to an alcohol test against their will. Justice Sonya Sotomayor wrote that the majority's position that "mere convenience" in evidence gathering justifies an exception to the requirement to getting a warrant is a slippery slope. She wrote that to continue down this logical path would result in the Fourth Amendment becoming soon "nothing more than a suggestion."
There are 13 states – Florida included – that criminalize a driver's refusal to submit to a warrantless chemical test of blood, breath or urine to detect alcohol in suspected drunk drivers.
F.S. 315.1932 is the Florida statute that details implied consent and refusal. Part of the statute says that any person who accepts the privilege of operating a motor vehicle has given his or her implied consent to submit to an approved blood test for the purpose of determining the alcohol or drug content of the blood. Any person who refuses is subject to a one-year license suspension for the first refusal and 18 months suspension for the second or subsequent refusal. Further, this refusal can be used as evidence against the defendant in the criminal DUI case.
Now with this ruling, the court has invalidated implied consent when a person faces criminal penalties as a result of refusing to submit to a blood test. Alito wrote there has to be a limit to the consequences motorists are presumed to have consented to merely by the decision to drive a car on a public road.
Call Fort Lauderdale Criminal Defense Attorney Richard Ansara at (954) 761-4011. Serving Broward, Miami-Dade and Palm Beach counties.
Additional Resources:
Birchfield v. North Dakota, June 23, 2016, U.S. Supreme Court
More Blog Entries:
Goodman v. FDLE – 4th DCA Unswayed by Defense BAC Argument, June 18, 2016, Fort Lauderdale DUI Defense Lawyer Blog