We typically don't think of speeding as an infraction for which one could face jail time, let alone an extended prison term – especially if the offending driver wasn't drunk or under the influence of drugs.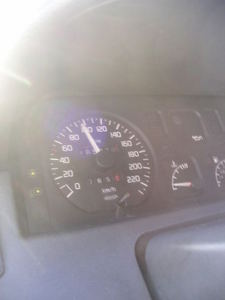 And yet, that is what's happening in a recent case in Boca Raton, in which one speeding driver, a Palm Beach State College student, was sentenced to four years in prison for his part in a multi-vehicle crash that led to the death of a 57-year-old woman. Defendant had actually faced 15 years, and if he violates his probation after release, he could be re-sentenced to that amount of time. His co-defendant, who is still awaiting trial, could also face a 15-year term.
Both men, in their early 20s, were alleged to have been excessively speeding. Authorities said the two, who didn't know each other before that day, were racing one another on a busy road during rush hour.

According to investigators, both defendants were driving northbound on Jog Road at speeds of close to 100 mph in July 2013. The speed limit in that area is 45 mph. Witnesses told deputies the two drivers were recklessly switching in and out of lanes to maneuver around the slower traffic, and that they appeared to be in competition with one another. It was disputed who was in the lead and who was following.
The decedent pulled out into traffic and struck the front passenger side of the first defendant's vehicle. While she was stopped, the second defendant slammed into driver's side door, briefly lifting her vehicle onto the hood of the other car and killing her instantly.
Both men were charged with vehicular homicide.
It likely did not help their cases that each defendant had a history of traffic violations. Defendant 1 had been cited four times in the previous three years, including once for speeding and once for driving with a suspended license. Defendant 2 was cited eight times for speeding in the five years leading up to the accident.
Although it's almost certain neither man intended to harm another person with their actions, F.S. 782.071, which covers the crime of vehicular homicide, does not require prosecutors prove intent in order to secure a conviction. The law defines the crime as the killing of a person (or unborn child via injury to the mother) caused by operation of a motor vehicle by another in a reckless manner likely to cause death or great bodily harm to another.
It's considered a second-degree felony, punishable by up to 15 years in prison. In the event a person does not stop and render aid as required by law (hit-and-run), the penalty doubles to 30 years, as the crime becomes a first-degree felony.
These are not your ordinary traffic offenses. This is why in the event of a traffic crash, one should remain on scene, never admit fault and refrain from offering statements to investigators without first speaking to a criminal defense lawyer.
Call Fort Lauderdale Criminal Defense Attorney Richard Ansara at (954) 761-4011. Serving Broward, Miami-Dade and Palm Beach counties.
Additional Resources:
Boca man pleads guilty in street racing death; victim's mother blames 'macho' drivers, April 6, 2015, By Marc Freeman, The Sun-Sentinel
More Blog Entries:
Williams v. Florida – Importance of Chain of Custody, April 4, 2015, Palm Beach Criminal Defense Lawyer