A criminal grand theft case against former rapper Vanilla Ice (AKA Robert Matthew Van Winkle) has been dropped in a plea deal recently approved by a Palm Beach County judge.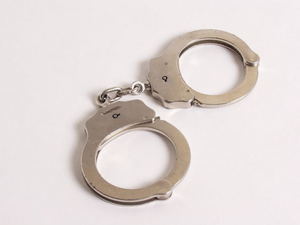 Police in Latana had arrested the former "Ice Ice Baby" rapper after it was alleged he had stolen a pool heater, furniture, bicycles and a patio set from a vacant home in the city. Van Winkle, now working in real estate and remodeling – even starring on a show about flipping houses — says the whole thing was a misunderstanding.
Prior to entering the courthouse to sign the plea deal, he told reporters he had no criminal intent. Nonetheless, he signed a document admitting his guilt. In turn, prosecutors agreed to a pre-trial intervention program that requires the former rapper to complete 100 hours of community service over the next year. There are a number of other conditions as well. If he successfully completes all of these, the case goes away.

This is noteworthy because felony charges such as grand theft aren't often subject to pre-trial intervention programs, though it's not unheard of if the crime is non-violent and defendant lacks a history of prior offenses.
F.S. 812.014 discusses theft, robbery and related crimes.
In general, theft is when a person knowingly uses or obtains or tries to use or obtain the property of another person with the intent to deprive the other person the right of that property or to appropriate the property for personal use, despite not being entitled to it.
The severity of the consequences basically depends on three factors: How the property was taken, what type of property it was and the value of that property. For example, if the property is taken by force, it's considered a robbery, which is a more serious offense. If the property is a gun – even a cheap one – it's considered third-degree felony grand theft, punishable by up to five years in prison. If the gun is part of law enforcement equipment, it becomes a first-degree felony grand theft, punishable by up to 30 years in prison.
Generally, the key will be the value of property allegedly taken. Theft of property valued at between $300 and $20,000 qualifies the offender for a charge of grand theft in the third-degree, punishable by a maximum five years prison. If the value of property is between $20,000 and $100,000, it becomes a second-degree felony, punishable by up to 15 years in prison. Theft of anything over $100,000 warrants a first-degree felony, punishable by a maximum of 30 years prison.
In the Van Winkle case, police received a call from the owner of the home about possible squatters. While police were investigating, Van Winkle approached them and asked if they were investigating squatters, explaining he had bought the house and no one could go inside. However, records later showed he hadn't actually purchased the home.
Later, police searched a home belonging to defendant, and found missing items belonging to the owner of the residence. He later told police he had found the items on the curb and assumed the owner intended them to be taken by waste management, so he took them. The items were returned to the owner.
Call Fort Lauderdale Criminal Defense Attorney Richard Ansara at (954) 761-4011. Serving Broward, Miami-Dade and Palm Beach counties.
Additional Resources:
Vanilla Ice avoids prosecution in grand theft case, April 2, 2015, By Marc Freeman, Sun Sentinel
More Blog Entries:
Florida Supreme Court: No Life Sentences for Juveniles, March 31, 2015, Fort Lauderdale Theft Defense Lawyer Blog