In many Florida theft cases, a key point in determining one's sentence upon conviction is proving the value of the items allegedly stolen.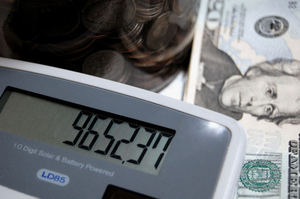 For example, a person who steals less than $300 worth of valuables may be charged with petit theft, which is a second-degree misdemeanor. However, once the value exceeds that amount, it becomes a third-degree felony, punishable by up to five years in prison. (This is true unless items are stolen from a residence, in which case the threshold is just $100.)
Per F.S. 812.014(2)(c)(1), other aggravating factors may enhance the level of crime and subsequent penalty. For instance, if the stolen item was a firearm or was taken from a law enforcement officer or vehicle, the punishment is likely to be much harsher.

But a key element in many of these cases is proving the property's value. If a prosecutor fails to present sufficient evidence on this point, it's likely the charge will be reduced to a lesser offense.
Take for example the recent case of Wiechert v. State of Florida, before the Second District Court of Appeal.
Defendant was convicted on a single count of burglary of an unoccupied dwelling and third-degree grand theft. On appeal, the burglary conviction was upheld without comment, but the third-degree grand theft conviction was reversed for lack of evidence regarding the value of items stolen.
Prosecutor charged defendant with grand theft under F.S. 812.014(2)(c)(1), which required state to prove with competent, substantial evidence the value of the stolen property was between $300 and $5,000.
It's worth noting the state could have charged defendant under F.S. 812.014(2)(d), which makes it a third-degree felony to steal property valued at between $100 and $300 from a residence. But for reasons not explained, the state did not file that charge. It filed the other one.
According to court records, alleged victim testified that a safe, which he purchased for $100 or $150 two years earlier, was stolen. Inside that safe, victim testified there were Social Security cards, vehicle titles, birth certificates and other important paperwork. To replace those, he estimated it would cost him $150 "or so." Victim also testified defendant stole several items of clothing, valued at a total of more than $450 when he first purchased them.
At the close of trial, defense sought an acquittal, arguing state failed to present sufficient evidence regarding the value of items, as needed for a grand theft charge. However, the court denied this motion and defendant was convicted as charged.
On appeal, defendant argued trial court erred in denying his acquittal motion on the grand theft charge because the proof of value was legally insufficient.
Appeals court, in reviewing the case, noted that in order to prove value, state has to show the market value of the property at the time/place of the offense. If this can't be satisfactorily proven, state can present evidence of the original market cost, manner in which item was used, general condition and quality of the item and percentage of depreciation. The "fair market value" would take into consideration all these elements.
In this case, the appeals court found prosecutors at trial did not present enough evidence to prove the value of the stolen items with legal sufficiency. Rather, victim attested to purchase prices when he bought the items years ago – with no mention of their use, condition or depreciation. There was also no evidence presented as to the replacement costs of the clothing or the safe.
For this reason, trial court should have granted defense motion for acquittal on this charge, the appeals court ruled. Refusal to do so was a mistake, and the conviction for grand theft was overturned.
Call Fort Lauderdale Criminal Defense Attorney Richard Ansara at (954) 761-4011. Serving Broward, Miami-Dade and Palm Beach counties.
Additional Resources:
Wiechert v. State of Florida, July 1, 2015, Second District Court of Appeal
More Blog Entries:
Hodgkins v. State – Florida Murder Conviction Overturned, June 27, 2015, Fort Lauderdale Criminal Defense Attorney Blog