Rapper and music mogul Sean "Diddy" Combs will avoid felony charges after an incident in which he allegedly swung a kettlebell weight during an angry confrontation with one of his son's college football coaches.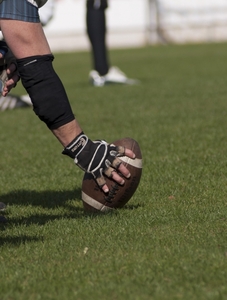 Initially, Combs was arrested on a number of serious crimes, including battery, making criminal threats and assault with a deadly weapon.
In California, where this incident occurred, the crime of "assault" is what is known as a "wobbler," which means prosecutors have the discretion to decide whether to file the charge as a felony or misdemeanor, based on the totality of the circumstances.
Some factors they may consider include:
–Prior criminal history
–Whether anyone was injured
–Strength of the evidence
Here, where no one was actually hurt, Combs has no prior criminal record and this was a parent-coach argument rather than a street fight, prosecutors likely considered all of this. However, they haven't given the exact reasons for declining to file felony charges.
Our felony criminal defense attorneys in Fort Lauderdale know things work a bit differently in Florida. Prosecutors do have discretion in whether to file charges, but aggravated assault is always a felony.
Per F.S. 784.011, assault is an intentional and unlawful threat to do violence, coupled with the ability to carry out that threat, that results in creating a well-established fear of danger by the victim. It's considered a second-degree misdemeanor.
Meanwhile, assault with a deadly weapon is defined in F.S. 784.021, and is defined as an assault that is committed with a deadly weapon (absent the intent to kill) or with the intent of committing a felony (such as battery). This crime is charged as a third-degree felony.
Although there is less discretion in whether to charge a crime as a felony or misdemeanor, an experienced criminal defense attorney can negotiate with prosecutors to have the actual charge reduced or dismissed.
In this case, police had identified the kettlebell as the deadly weapon. And indeed, it could likely do some serious harm if it had come in contact with someone, though no one was actually struck with the weight.
According to news reports of the incident, Combs was upset following an exchange between his son and the assistant foot ball coach. Apparently, the coach was not happy with the performance of the player during a voluntary summer training session. The coach felt he was not putting in the necessary effort.
The coach responded by telling the player to exit the field, not just for the remainder of the day but for the remainder of the summer.
The player, a junior who is positioned as a defensive back, returned several hours later with his father. The pair entered the assistant coach's office, and a discussion of the issue reportedly got heated.
The coach allegedly attempted to push Combs away, and his short was torn as a result of the struggle. When the argument spilled out into the main weight room area, a number of interns witnessed the confrontation. Combs reportedly grabbed the weight and swung it, though no one was hurt.
His defense lawyer would later say Combs took this action in self-defense of himself and his son.
Call Fort Lauderdale Criminal Defense Attorney Richard Ansara at (954) 761-4011. Serving Broward, Miami-Dade and Palm Beach counties.
Additional Resources:
Sean 'Diddy' Combs won't face felony charges over UCLA arrest, July 2, 2015, By Richard Winton and Nathan Fenno, Sun Sentinel
More Blog Entries:
Milam v. Commonwealth – Unlawful Entry by Officers, May 29, 2015, Fort Lauderdale Violent Crime Defense Lawyer Blog