Typically when we talk about "revenge porn," it's an act of cyber sexual harassment committed by former romantic partners. The majority of cases involve men posting sexually suggestive or explicit photographs of their former wives or girlfriends.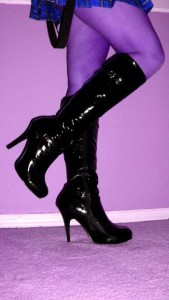 But in a recent case out of Illinois, it involves a woman who is accused of posting private sexual images of her former best friend since grade school.
The Daily Beast reports the 38-year-old defendant, Stephanie Kaczmarek, is charged with unlawful dissemination of private sexual images – also known as "revenge porn" – a felony in Illinois. Police announced her arrest earlier this month. 
According to news outlets, the friendship had soured over "dating issues."
The alleged victim went to police at the beginning of the month after she discovered a number of topless photographs of herself posted without her consent on several social media platforms, including Facebook and Snapchat. Soon after this discovery, a message was left on her voicemail indicating there were "a million more like this" that had already been distributed publicly.
The images were additionally being posted publicly to certain websites and were even being forwarded directly to members of the victim's family and others she knew via email.
For two weeks, authorities followed the electronic trail of evidence in order to prosecute what they say might otherwise have been a tough case.
Illinois and Florida are among the 26 states in the country that have specific "revenge porn" laws aimed at this kind of behavior. The laws vary in definition and severity, but most make it unlawful to distribute images of a person's private parts on a digital platform without his or her consent.
In Illinois, it's treated as a Class 4 felony. That state is considered to have one of the more stringent revenge porn statutes, and lawmakers passed the measure just this last June.
Florida's revenge porn statute went into effect in October after Gov. Rick Scott signed the bill in May 2015.
It is codified in F.S. 784.049, and is otherwise known as sexual cyber-harassment. The law makes it a misdemeanor crime, punishable by up to one year in jail, to transmit nude images or videos with identifying information of the person depicted without that person's consent.
Although the first offense is a misdemeanor, repeat offenders may be charged with a third-degree felony, punishable by up to five years in prison.
Illinois, meanwhile, has been upheld by victims' advocates as the "model state." There, the law includes "selfies" that are sexually explicit and further disregards whatever intention the transmitter had in sending the photos. Plus, defendants there face a lifetime as a convicted felon – and all the difficulties that go along with that.
These cases can still be somewhat challenging to prosecute. That's why some police departments have enrolled detectives in special digital forensics training and purchased expensive tracking equipment.
The Cyber Civil Rights Initiative estimates 9 out of 10 revenge porn cases are women, with ex-boyfriends being the most common perpetrator.
Still, there is no provision in either the Illinois or the Florida statute that specifies what the role and gender of the defendant or victim must be in order for the law to apply. It does not require that there have been a prior romantic relationship.
If you are accused of revenge porn in South Florida, contact an experienced criminal defense lawyer.
Call Fort Lauderdale Criminal Defense Attorney Richard Ansara at (954) 761-4011. Serving Broward, Miami-Dade and Palm Beach counties.
Additional Resources:
She posted explicit images of a lifelong friend, March 18, 2016, By Samantha Allen, The Daily Beast
More Blog Entries:
Law Enforcement Use Technology to Catch Suspects, March 5, 2016, Fort Lauderdale Defense Attorney Blog