Police in Fort Lauderdale recently made a targeted effort to take down an alleged drug trafficking ring in South Middle River near downtown. They launched a six month undercover investigation, dubbed "Operation Bad Karma," in which they ultimately made 22 arrests, aided by the U.S. Marshals Office and the Broward State Attorney's Office.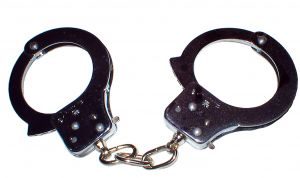 Chief Frank Adderley said the goal was to reduce the proliferation of crack cocaine in these neighborhoods by arresting those responsible for its sale and distribution. Police suspect the group responsible for dealing crack cocaine in the region was also tied to an uptick in violence in the area over the last 12 months, including a handful of murders.
Residents in the area say they have been complaining for more than a year about open-air drug sales as well as violence connected to those engaged in the drug dealing. Police said the hope was that if they could get a handle on the drug activity, they would curb any further escalation of violence. The effort really got underway with fervor in January, when the bodies of two murder victims were found on the very same property where a man had been killed just three months earlier.
Officers started with so-called "street sweeps," where they sent out heavy patrols to scour the area for suspected drug activity, including open-air drug deals. However, that didn't prove very successful, the chief admitted, though there were a few arrests. That's when officials decided they needed to go undercover to infiltrate the community. This is where they were able to gather strong evidence of hand-to-hand exchanges of money and drugs.
Our Fort Lauderdale criminal defense lawyers have successfully represented clients arrested in undercover drug stings. The mistake made by arrestees very often is assuming that because the police "caught me red-handed," there is no point in staying mum. They admit their transgressions and often end up providing more evidence for police to use against them, possibly even with regard to other offenses. The best course of action in these situations is to decline to answer questions or make a statement without your criminal defense attorney present. There may well be strong evidence against you, but we have yet to see a case that was totally bullet-proof. There is almost always a way to challenge the evidence and, at the very least, negotiate a favorable plea deal. In some situations, police missteps in the collection of undercover evidence (which has to be absolutely meticulous to be admissible in court) can result in the case being dismissed entirely.
In this case, it's been reported that residents were acting as quasi-intelligence agents for police, sending them pictures and videos of suspicious activity. It's not clear if those images were used in building the cases against these defendants. If so, those individuals could be called to the stand to testify about the veracity of the evidence and whether they had any personal vendettas against those who were filmed.
Those arrested range in age from 18 to 36, and have been charged with crimes that include racketeering, conspiracy to commit racketeering and delivery of cocaine within 1,000 feet of a school.
Call Fort Lauderdale Criminal Defense Attorney Richard Ansara at (954) 761-4011. Serving Broward, Miami-Dade and Palm Beach counties.
Additional Resources:
Police: 'Operation Bad Karma' nets 22 arrests on racketeering, cocaine charges, Aug. 31, 2016, By Rebeca Piccardo, Sun-Sentinel
More Blog Entries:
Court: Cops Can't Stop You Just Because Your State Has Legal Weed, Sept. 2, 2016, Fort Lauderdale Drug Crime Defense Attorney Blog