Felony convictions against a man accused of killing two while driving drunk were reversed recently by an appellate court in Illinois, which ruled the DUI testing after his arrest was unconstitutional.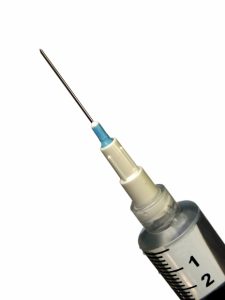 Although this issue takes place outside of Florida, it's one motorists in the Sunshine State have had to grapple with as well. It was a very similar case before the U.S. Supreme Court in 2013 with Missouri v. McNeely. That was a landmark case in which the court ruled that when it comes to drunk driving investigations, the natural dissipation of alcohol in one's blood stream is not sufficient grounds to argue exigent circumstances in every case that would justify conducting a blood test absent a warrant. In other words, there may be some cases in which a warrantless blood draw is justified, but it has to be based on more than just the fact that alcohol quickly leaves the body.
Even with that instruction, courts across the country continue to grapple with these questions, trying to balance the scales between the rights of the accused and gathering all pertinent information in these serious felony cases. 
In the most recent one out of Illinois, The Chicago Tribune reports defendant was allegedly driving somewhere between 60 and 90 mph one night in December 2009 when he struck a 48-year-old woman holding her 6-year-old son's hand. The woman died on impact, but her son survived with serious injuries. Defendant reportedly fled the scene but was stopped by authorities a short time later. At that time, he was forcibly subjected to testing of both his blood and urine. He did not give his consent to these procedures and authorities didn't have a warrant. He tested positive for numerous substances, including cocaine, cannabis and Ecstasy, according to court records in the case.
He was convicted of first-degree murder, DUI and failure to report an accident and received a 40-year prison term.
Then came his appeal. Justices ruled there were numerous procedural errors immediately following his arrest, but the biggest involved the warrantless blood draw. Defendant refused to give his consent to urine and blood testing, but the officers insisted the law required him to do so, and he had no choice. He was handcuffed to a bed and restrained while blood was drawn. His urine was drawn via catheter.
The majority ruled a state law allowing blood and urine tests absent a warrant or suspect's consent when there is probable cause to suspect drunk driving – is unconstitutional. Given the U.S. Supreme Court's previous ruling, this outcome isn't all that surprising. In fact, they specifically cited it in their decision. Ultimately police need to prove exigent circumstances for a warrantless blood draw to stand up in court.
Exigent circumstances involve those situations that require immediate action, allowing law enforcement to circumvent the usual procedures. There is no hard-and-fast line, but they have to be such they would cause a reasonable person to believe swift action is necessary to prevent physical harm or the destruction of evidence.
Implied consent laws in Florida (F.S. 316.1932)  do require motorists to submit to breathalyzer testing or else risk a one-year license suspension. Considering that penalties for a DUI conviction (particularly one involving a serious injury or death) are far more serious, defendants may need to decide if it's worth that risk.
Call Fort Lauderdale Criminal Defense Attorney Richard Ansara at (954) 761-4011. Serving Broward, Miami-Dade and Palm Beach counties.
Additional Resources:
Forced drug tests in fatal Rogers Park hit-and-run were unconstitutional, appeals court rules, Dec. 27, 2017, By Tony Briscoe and Elvia Malagon, The Chicago Tribune
More Blog Entries:
South Florida Fraud Conviction Results in Years in Federal Prison, Dec. 11, 2017, Fort Lauderdale DUI Lawyer Blog