Is it possible for your vehicle to be a deadly weapon? Although it might seem a straightforward question, given the fact that a vehicle could in fact be deadly if it's used to run another person over, the answer isn't clear when it comes to Florida law. The state appellate courts have reached different conclusions on this front, and the Florida Supreme Court is slated to issue a ruling on one such case, meaning it could settle the issue.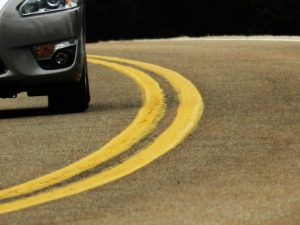 The distinction between vehicle and deadly weapon is significant because it holds the possibility of an additional 15 years to one's prison sentence if convicted of using a deadly weapon against another person.
In 2004, justices with the Florida Supreme Court ruled that a motor vehicle isn't something that can be commonly considered an instrument for use in combat against another individual. Based on that ruling, a South Florida appellate court last year ruled that a 30-year sentence on a manslaughter charge imposed on a Fort Myers man for repeatedly running over a woman in 2008 should be reduced to 15 years. (However, he'll still probably serve 30 years, given that he was also given 30 years for leaving the scene of a deadly accident.) 
As the alleged victim's mother told The Sun Sentinel, the defendant is alleged to have run over her 25-year-old daughter three times with his vehicle before leaving her for dead. Her position is that the vehicle was clearly used as a weapon by defendant. Two other state appellate courts have reached similar conclusions.
For example, an appeals court based in Orlando ruled a vehicle should be considered a weapon in an attempted manslaughter case in which the defendant allegedly used the car as a weapon against a law enforcement officer. While defendant in that case argued the vehicle could not be classified as a weapon, the justices reasoned that just as a baseball bat is used for sports and a knife used for cutlery (primarily), both could also be commonly understood as weapons of combat in the right context.
In another case in Duval County involving a 2015 conviction for manslaughter with a weapon, appellate court justices ruled that a vehicle used to strike another person could be considered a weapon just looking at the ordinary and common word meaning. In that case, the court drew from the basic definition in a dictionary, which describes a weapon as an instrument used to defend or defeat someone else.
In other words, even though cars aren't designed to be weapons, they can be used as such by people with nefarious intentions. In the Duval case, the distinction raised the charge from a second-degree felony, which carries a maximum 15-year prison sentence, to a first-degree felony, which can mean a maximum 30-year prison term.
It should be noted that any motorist who uses their vehicle to intentionally plow into an innocent crowd can be charged with murder. Still, prosecutors need to have evidence that clearly shows the action was intentional or premeditated. That means in some cases, like the one in Fort Myers, even running someone over repeatedly might not be enough to result in a murder charge. There has to be some evidence of clear intent.
The issue actually arises more often than one might think, though there is no official breakdown of how often prosecutors allege vehicles are used as weapons.
Call Fort Lauderdale Criminal Defense Attorney Richard Ansara at (954) 761-4011. Serving Broward, Miami-Dade and Palm Beach counties.
Additional Resources:
Is your car a deadly weapon? Dispute in criminal cases headed to Florida Supreme Court, Dec. 8, 2017, By Marc Freeman, The Sun Sentinel
More Blog Entries:
Plea Deal in Miami DUI Crash Pitched After Positive Pot Test, Dec. 19, 2017, Fort Lauderdale Criminal Defense Attorney Blog