A Florida woman has been charged with attempted murder after allegedly stabbing her husband seven times in their West Palm Beach home.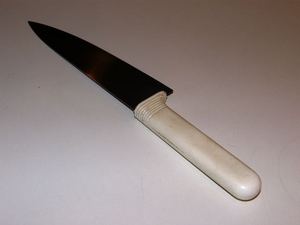 West Palm Beach police reported 39-year-old Christina Balazi was arrested after her husband of 10 years was transported to a local hospital with knife wounds, which were not believed to be life-threatening. The alleged victim reportedly told investigators while at the hospital that his wife suffers from bipolar disorder, and that the stabbing occurred while the pair were being intimate in their home.
Our South Florida criminal defense attorneys understand that as funding for mental health services has been slashed drastically in recent years, what used to be treated at localized treatment centers has now been shifted to emergency rooms, the Department of Children and Families and the criminal justice system. In the event there are allegations or evidence of violence, persons who suffer from mental health issues don't end up receiving care that could address the underlying issues – they end up in jail.

With laws that are increasingly inflexible, it can be difficult to present mental health as a defense. However, with a persistent, experienced criminal defense lawyer, there is hope of working with the assigned prosecutor to achieve a result that is fair.
Evidence of mental illness can be taken into consideration when determining whether defendant had the capacity to form the requisite mental state to commit the crime. That's not an option in every case, but it may be something to consider if the crime with which a person is charged has an element of specific intent or knowledge.
F.S. 782.051 is the Florida law that addresses attempted felony murder. The statute allows that a person who commits a felony that could but does not result in the death of another person can be charged with a range of penalties, depending on the type of felony. For example, a person who nearly kills someone through an act of kidnapping, robbery, sexual battery, home invasion, aggravated child abuse, aggravated stalking or drug trafficking would face up to life in prison. Others may face 15 to 30 years for attempted murder in the commission of other lesser felonies.
In this case, according to the South Florida Sun Sentinel, the alleged victim told authorities he and his wife were being intimate when she put a bed sheet over his eyes and he began to feel a sharp pain in his neck and then elsewhere on his chest. He ripped the sheets away and saw his wife holding a kitchen knife.
He then ran outside and his wife followed, screaming at him that she was "tired of this."
The pair then struggled outside for the knife, and the husband was eventually able to wrestle it from her, according to to reports.
The wife then drove away in her vehicle, but an officer found her a short distance later and after a brief chase, police said, she was apprehended. She reportedly had blood on her body and clothing. When she was stopped, she allegedly admitted to police she had stabbed her husband several times.
She told investigators she was angry because her husband had said the name of another woman while they were intimate. A knife was in the bedroom near the bed, and she grabbed it.
In addition to the attempted murder charge, she is also accused of fleeing and eluding.
Call Fort Lauderdale Criminal Defense Attorney Richard Ansara at (954) 761-4011. Serving Broward, Miami-Dade and Palm Beach counties.
Additional Resources:
West Palm woman accused of stabbing husband about 7 times, Oct. 2, 2015, By Adam Sacasa, Sun-Sentinel
More Blog Entries:
Pompano Beach Neck Stabbing Suspect Sought, Oct. 1, 2015, Fort Lauderdale Domestic Violence Defense Lawyer Blog