A 45-year-old man from Pembroke Pines is accused of attempting to solicit a 15-year-old boy for sex.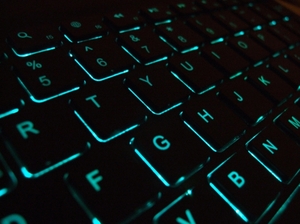 However, as Kevin Jackson would later learn, the "boy" was in fact an undercover detective posing as a youth. Now, the South Florida Sun-Sentinel reports Jackson was being held on $250,000 bond.
Adding to the severity of the allegations is the fact Jackson allegedly has a very dangerous communicable disease with which he was diagnosed in 2000. He was still receiving treatment for it at the time of his arrest. Although the report does not specify which disease it was, Jackson – who reportedly admitted his guilt to detectives – said it was his intention to inform the minor of his condition prior to engaging in a sex act.

Suspect reportedly messaged the undercover officer, who had set up a phony profile in a smartphone application. The officer referred to himself as a 15-year-old boy repeatedly in the exchange, the Sentinel reports.
Jackson reportedly told the "teen" he was fine with the age difference, so long as the youth promised he was "not about the drama." Suspect then allegedly asked the teen to send him an unclothed photograph of himself, wrote that the teen was "so sexy" and that he wanted to "make love" to him.
He repeatedly asked whether this was "set-up," but the undercover detective, posing as the teen, assured him it was not. He apparently believed this. And this is a good moment to point out: Cops are allowed to lie to you. Officers are allowed to use deception so long as it does not result in coercion sufficient to make someone confess to a crime they didn't commit or commit a crime they otherwise would not have.
If all a person had to do to determine whether a person was an undercover officer was ask – and the undercover officer was required to tell the truth about it – all undercover operations would cease to be in short order.
However, there may be situations in which the deception may be coercive. For example, if the undercover officer posing as a teen actively pursued an adult online, there may be a case for coercion. Still, the onus is generally on the adult to shut down such encounters.
Authorities say Jackson made arrangements to pick the teen up around 3:15 p.m. and drive him back to his home. However, when he texted the "teen" to indicated he had arrived at the agreed-upon location, officers arrived to arrest him.
What may exacerbate the situation is his failure to disclose his contagious disease to the purported minor. Although Florida law may not support a charge, it could be taken into consideration as an aggravated factor during sentencing.
F.S. 384.24 makes it unlawful not to reveal to a sexual partner the potential to communicate a sexually-transmitted disease with which defendant has been previously diagnosed. The charge can be filed regardless of whether the disease was actually transmitted, but a sexual act has to have occurred in order for the charge to stick.
Cases like these require an attorney who has a great deal of experience in the courtroom and also negotiating with prosecutors. Even in cases where the evidence seems stacked against you, there is always a way to mitigate the damage.
Call Fort Lauderdale Criminal Defense Attorney Richard Ansara at (954) 761-4011. Serving Broward, Miami-Dade and Palm Beach counties.
Additional Resources:
Miramar man found undercover detective posing as teen boy 'so sexy,' cops say, Oct. 2, 2015, By Wayne K. Roustan and Rebeca Piccardo, Sun Sentinel
More Blog Entries:
Man Faces Homicide Charges in Double Fatal Crash, Oct. 5, 2015, Fort Lauderdale Criminal Defense Lawyer Blog