Admerson Cleber Eugenio Vicente was not supposed to be behind the wheel of a car. In fact, according to the South Florida Sun-Sentinel, the 24-year-old man from Jupiter was legally barred from doing so until 2020 because authorities had slapped a "habitual traffic offender" label on his record.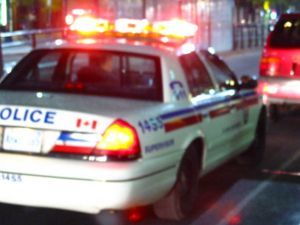 And yet, he was behind the wheel, according to troopers with the Florida State Patrol. Investigators say he was driving a vehicle the wrong direction down I-95. In so doing, he collided with another vehicle, in which two sisters – a 23-year-old violinist and a 24-year-old Air Force staff sergeant – were on their mother's home in Pompano Beach, following a trip to Disney World.
They never made it. The two died almost instantly in the violent, fiery crash. By the time first responders got to the scene, it was too late to save them.
As for Vicente, he is now in serious trouble. At this point, it's early in the investigation. No criminal charges have been filed. But assuming he survives, he almost certainly will face charges, and it's likely he could find himself in prison for decades.

Records with the Florida Department of Highway Safety and Motor Vehicles showed the driver's license had been revoked for five years back in 2014. That's when he was twice accused of driving with a suspended license following a 2010 conviction for DUI.
This time, it's not clear at this point if the driver was drunk. Toxicology results are still pending.
He was injured critically and was transported to a regional hospital for care. His condition was not immediately available to reporters who sought it from the hospital.
Assuming Vicente was not intoxicated at the time of the crash, he could still face charges of vehicular homicide, per FL Statute 782.071. This is a crime that involves the killing of a human being or unborn child (by injury to the mother) by operating of a motor vehicle in a manner that is reckless and likely to cause either death or great bodily harm. It's a second-degree felony, punishable by up to 15 years in prison for each charge.
If he was drinking at the time of the crash, he would likely face charges of DUI manslaughter, per FL Statute 316.193. This is when a person kills another human being in a motor vehicle accident while driving impaired. It's a first-degree felony, punishable by up to 30 years in prison.
In a case like this, defendant will likely be dealing with a high level of publicity, which is going to prompt the prosecutor to pursue the case with more fervor than he or she might otherwise. Plus, these charges are serious enough on their own.
It's imperative for defendants facing charges related to a traffic homicide to immediately call a criminal defense lawyer as soon as possible to discuss your rights and possible strategies for legal defense.
This case also illustrates the importance of fighting minor charges, to keep them off your record.
Call Fort Lauderdale Criminal Defense Attorney Richard Ansara at (954) 761-4011. Serving Broward, Miami-Dade and Palm Beach counties.
Additional Resources:
Driver in fatal wrong-way crash had revoked license, records show, Oct. 1, 2015, By Lisa J. Huriash, South Florida Sun-Sentinel
More Blog Entries:
Pompano Beach Neck Stabbing Suspect Sought, Oct. 1, 2015, Broward Criminal Defense Lawyer Blog