Thanksgiving is not necessarily noted for being a big drinking day like New Year's Eve or St. Patrick's Day.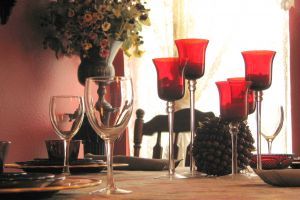 But it's every bit as big a drinking holiday as it is an eating day — with football games seemingly on from Thursday right through to Sunday night.
Our Fort Lauderdale DUI lawyers know that plenty of people like to indulge during this holiday, as they enjoy the feast and the company of loved ones. But if you are planning to do so, please avoid getting behind the wheel, at least until you've had a chance to wait several hours and maybe even eat a second meal and take a nap.
You may have the day off, but law enforcement agencies do not. In fact, they're quite busy, not only with conducting saturation patrols but also setting up DUI checkpoints.
It's a fact that there are roughly 10 percent more fatal and injury-causing accidents on Thanksgiving than during other weekends throughout the month. According to the National Safety Council, it's estimated that approximately 48,300 people will be hurt on U.S. roads throughout the weekend, while another 450 or so will tragically lose their lives. If there is one thing to be thankful about, it is that those estimates are actually lower than what the actual numbers have been in the last six years throughout the holiday weekend.
Aside from a serious injury or worse, here is what you risk by getting behind the wheel drunk this holiday:
FL Statute 316.193 forbids driving when impaired by the influence of alcohol. The threshold is defined as when an individual has a blood alcohol level of 0.08 percent or higher. A first-time conviction will result in fines of between $500 and $1,000 and up to six months in jail. A second conviction could land you behind bars for up to nine months, plus you'll have to have a pricy interlock ignition device installed at your own expense for at least one year. A third offense within 10 years of the previous offense actually amounts to a third-degree felony, meaning you could be facing up to five years behind bars.
Better to avoid this holiday hangover altogether by choosing not to drive if you have been drinking.
If you are the one hosting this year's gathering, consider taking the following measures to keep your guests safe:
–Make sure there is plenty of food. During Thanksgiving Day celebrations, this is usually not an issue. But make sure to think beyond just the dinner. Have snacks available throughout the day, particularly if you know they are going to be getting an early start on their drinking.
–Offer a variety of alternative drink choices, such as teas, coffees, sodas and juices.
–If you know your guests will be drinking, as ahead of time for them to designate a sober driver or arrange for them to use public transportation, a taxi or get lodging at a nearby hotel or have them stay the evening with you.
–Cut of the alcohol supply at least an hour or so before the celebration ends. Serve coffee and desert and give people a chance to sober up before heading back out on the road.
If you or someone you know is arrested for a DUI over the weekend, make your first phone call to an experienced DUI defense attorney.

If you've been arrested, call Fort Lauderdale DUI Attorney Richard Ansara at (954) 761-4011. The Ansara Law Firm serves Broward, Dade and Palm Beach counties.
Additional Resources:
National Safety Council, Thanksgiving Holiday Press Release, Nov. 12, 2012
More Blog Entries:
Woman's Recent DUI Marks 19th Arrest, Sept. 20, 2012, Fort Lauderdale DUI Lawyer Blog