Inmates at both the Broward County and Palm Beach County Jails are notorious for their creativity. That is, the creative ways in which they use every-day objects and turn them into weapons.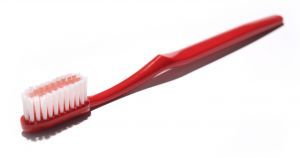 Fort Lauderdale criminal defense lawyers know sometimes, it's done out of fear or for protection. Other times anger or revenge. In other cases, it simply comes down to a combination of boredom and having the time.
Either way, we want our clients to understand, particularly while they are awaiting trial, that an assault and battery committed while you are incarcerated could negatively impact your current case. To say nothing of the additional criminal charges.

Florida Statute 784.082 addresses assault or battery by a person who is being detained at an detention facility upon either another detainee or a visitor. If the crime committed is an assault, it's considered a first-degree misdemeanor, which could tack on another year to your jail sentence. If you commit a simple battery, that is, with your fists or other body parts, it's could be either a first-degree misdemeanor or a third-degree felony, which could mean anywhere from another year to five years added to your sentence.
For aggravated battery, that is, an attack with a deadly weapon or an assault that causes serious harm, you could be facing a first-degree felony, which is punishable by up to life in prison.
If you commit a battery on a staff member at such a facility, it's a third-degree felony. Despite the severe consequences, such instances are common. It's the reason so many items at both facilities have been banned.
For example, inmates at one time used to be served a bone-in, pork chop dinner. But that came to a halt several years ago after one inmate stole away with a bone, sharpened it into a shank and stabbed another inmate.
Wardens have also banned dental floss. There had been cases where inmates used the string to strangle other individuals or to create rope.
Long-handled toothbrushes, too, are a thing of the past at jails. These items were being routinely used to be sharpened and make shanks.
Broom and mop handles have been fashioned to create spears, while the wheels of the mop bucket can be stuffed into a sock to create a weighted whip. The metal that goes around that wheel? Makes a handy metal blade.
And while inmates don't have access to Tasers, unless they steal them from a corrections officer, they can surprisingly make them on their own, using the wiring of headphones or a radio and a battery. This combination has also been known for use as a water heater and cigarette lighter.
Still, the safety precautions taken by the jail have drawn the ire of inmates, who say that not having floss or regular toothbrushes (instead they have rubber tips which fit over the finger) has caused dental problems.

If you've been arrested in Fort Lauderdale, call Criminal Defense Attorney Richard Ansara at (954) 761-4011. The Ansara Law Firm serves Broward, Dade and Palm Beach counties.
Additional Resources:
Jailhouse weapons: From dental floss to door jambs, Nov. 23, 2012, By Ed Komenda, Sun Sentinel
More Blog Entries:
Thanksgiving and Other Holidays See Spike in Domestic Violence Arrests, Nov. 22, 2012, Fort Lauderdale Criminal Defense Lawyer Blog