It was bad when the West Boca Raton woman in Coral Springs crashed her car around midnight. What made it worse was that police ascertained she was drunk at the time.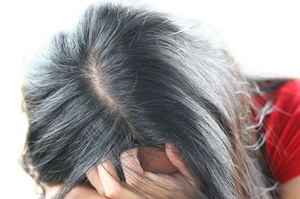 But worse than that? She had left her 3-year-old child alone at home.
Deputies with the Palm Beach County sheriff's office arrived at the house, but no one answered and they couldn't gain entry. Finally, the woman's husband arrived at the household and unlocked the door. There, they found the girl inside, sleeping on a bed.
The husband was reportedly just coming home from work and was surprised to see a deputy at his door. He had no idea his wife had left their daughter alone at home or that she'd been arrested for a DUI accident.
Now, the woman faces charges of DUI and child neglect.


F.S. 316.193 is the Florida law that covers all DUI charges. Assuming this is a first-time conviction for this woman, a DUI accident resulting in damage to a property or minor injury to another person commits a first-degree misdemeanor. That is punishable under state law by a maximum one-year jail time. If someone is more seriously hurt, the crime is increased to a third-degree felony, punishable by up to five years in prison. If someone is killed, it's a second-degree felony, punishable by up to 15 years in prison. If the driver kills someone in a DUI and flees the scene, he or she may be charged with a first-degree felony, with the minimum mandatory sentence being four years, and the maximum 30 years.
With regard to child neglect, it's defined in F.S. 827.03 as the failure to provide a child with the care, supervision and services necessary to maintain the child's physical and mental health.This includes (but isn't limited to):
–Food
–Nutrition
–Clothing
–Supervision
–Medicine/Medical Services
Willful, culpable negligence in neglecting a child – even when, in a case like this, the child was not seriously harmed – the crime is considered a third-degree felony, punishable by up to five years in prison.
So the maximum this woman faces for her action in this single night is a six-year term of incarceration.
Although it's not uncommon for individuals to be charged with child neglect or child endangerment in conjunction with a DUI, this scenario is usually not how we see it unfold. More often than not, it's a case where a person took a young child in the vehicle with them while they were intoxicated.
Typically, an experienced Fort Lauderdale defense attorney can effectively assert a number of mitigating factors that would reduce the severity of the charges and sentence. It's imperative for individuals facing such serious charges – especially those that could so drastically alter the family dynamic – to consult with an experienced attorney as soon as possible.
Call Fort Lauderdale Criminal Defense Attorney Richard Ansara at (954) 761-4011. Serving Broward, Miami-Dade and Palm Beach counties.
Additional Resources:
West Boca woman accused of DUI crash, leaving child home alone, deputies say, Sept. 16, 2015, By Adam Sacasa, Sun Sentinel
More Blog Entries:
Felony Stalking Conviction in Florida Requires Credible Threat, Sept. 14, 2015,