Broward County leaders are pressing ahead with lesser penalties for marijuana possession, plunking down $175,000 to launch a civil citation program and hire a coordinator who will steer it.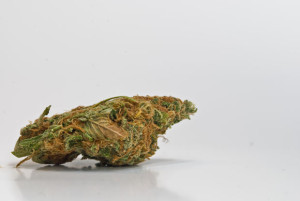 Previously, arrests for marijuana possession in Fort Lauderdale resulted in a misdemeanor charge, punishable by up to one year in prison. Now, anyone caught with less than 20 grams of the drug (or its derivatives, such as hashish) may instead receive a civil citation. Twenty grams is about 3/4 of an ounce. The fine schedule is $100 for the first ticket and $250 for the second and $500 for the third.
A person who receives a citation would have the option to instead opt to do community service, successfully complete a drug treatment program or appeal, as opposed to paying the fine. 
This is all good news, but bear in mind: Police and sheriff's deputies are still going to have discretion as far as whether a person is arrested or receives a citation, so arrest and criminal conviction is still a possibility. Plus, even a citation will be public record, and thus visible to future employers, school admissions and landlords. It won't be a criminal conviction – which is a huge plus – but that means it could still come back to haunt a person's future, and that's why it's still beneficial to hire an experienced marijuana arrest lawyer in Fort Lauderdale.
Organizers of the program say arrests will most likely occur in cases where there are other offenses indicated, such as domestic violence, driving under the influence, felonies and violent crimes.
Commissioners voted to approve the plan last year, after discussing the fact that people's lives have been forever altered with arrest, jail time and the stigma of a criminal conviction over what they all considered a minor infraction.
So far, 20 states have voted to decriminalize possession of marijuana in certain situations. When a vote for the approval of medical marijuana was raised in Florida last year, Broward constituents overwhelmingly voiced their favor for the measure. However, the action didn't garner enough support statewide and it failed by a narrow margin.
The new ordinance will be applicable everywhere in Broward County, though cities will have the option of opting out and choosing to simply use the traditional approach of arrest. So far, no local cities have taken this route, but it is something we'll be keeping a close eye on.
At the time the measure was passed, Commissioner Marty Kiar noted he's never personally used marijuana – and he doesn't see the new law as an endorsement or an encouragement. But, he said the new ordinance is going to ultimately save the county money in terms of time and resources spent locking up and prosecuting minor-level offenders who pose no risk to society at-large.
Under the new provision, the civil citation would be an option available to someone just three times. If a person receives three citations, he or she will be required to undergo screening for drug abuse and addiction and if necessary, undergo mandatory drug education or treatment. A fourth-time offense will result in arrest.
Commissioners in Miami-Dade passed a similar law last year, and Palm Beach County also passed an ordinance in December. In both cases, police still have discretion over whether to cite or charge an offender.
Call Fort Lauderdale Criminal Defense Attorney Richard Ansara at (954) 761-4011. Serving Broward, Miami-Dade and Palm Beach counties.
Additional Resources:
Broward approves money, coordinator possession, for new pot possession ordinance, Jan. 26, 2016, By Stephen Hobbs, Sun-Sentinel
More Blog Entries:
New Broward Mental Health Diversion Off to a Start, But a Slow One, Jan. 29, 2016, Fort Lauderdale Criminal Defense Attorney Blog