After reportedly plowing into seven vehicles at a Boynton Beach intersection, the driver of a pickup reportedly failed a number of field sobriety tests. He was arrested by police for DUI and driving on a suspended license.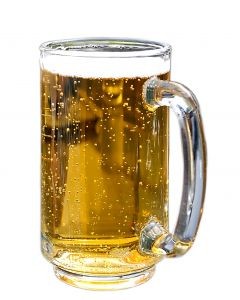 James Dean Martin, a 47-year-old from Delray Beach, was hauled out of his pickup truck by several people at the scene shortly before 4 p.m. on a Saturday and held on the ground until police got there, according to The Sun-Sentinel.
An 18-year-old woman who had recently purchased a new car told a reporter he approached a line of vehicles waiting at the intersection traveling, "probably like, 50, 70 mph and he just bumped each car." No one was injured, but the teen said she was shaken up because there were children in other vehicles and her brand new vehicle was damaged. 
Martin is facing a serious situation, to be sure, but he is fortunate that no one was hurt. (The actual speed of his truck may be up for debate as it would indeed be miraculous if there were no injuries if he rear-ended all those vehicles traveling 70 mph.)
In Florida, F.S. 316.193 spells out the penalties for driving drunk. A first-time offender who doesn't injure anyone or cause property damage will face up to six months in jail and a fine of up to $1,000 upon conviction for the misdemeanor crime. A second-time offender under the same circumstances will face up to nine months in jail, plus a maximum $2,000 fine. The penalties steadily go higher.
For a first-time offender who causes property damage – but doesn't injure anyone – the crime is raised to a classification of first-degree misdemeanor, which is punishable by up to one year in jail,
However, that same first-time offender who causes serious bodily injury to someone, as defined in F.S. 316.1933, commits a third-degree felony. That crime is punishable by up to five years in prison. And if that a drunk driver kills someone, it is raised to a charge of DUI manslaughter, which is a second-degree felony punishable by up to 15 years in jail. A person who flees the scene of a serious injury or fatal crash faces a first-degree felony charge, punishable by up to 30 years in prison.
Martin could also face additional higher-level penalties if his blood-alcohol concentration was higher than 0.15. That's almost double the legal limit of 0.08. The Sentinel did not indicate whether police performed a breathalyzer or blood test at the scene, and it's not clear what the results may have been.
It is worth noting that while a person is legally required to provide a blood or breath sample upon request by police (known as "implied consent"), they are not required to undergo field sobriety tests. Some people agree to take them because they fear declining in and of itself will make them appear more guilty. While it's true the police may take that stance, usually they've already made up their mind one way or another at that point. As our Fort Lauderdale DUI arrest attorneys can explain, field sobriety tests rarely assist an alleged drunk driver in his or her defense. More often than not, they are used against you. Denying police and prosecutors further evidence to use in court is often in your best interests.
Call Fort Lauderdale Criminal Defense Attorney Richard Ansara at (954) 761-4011. Serving Broward, Miami-Dade and Palm Beach counties.
Additional Resources:
Drunken driver plows into seven cars at Boynton Beach intersection, police say, Jan. 30, 2016, By Adam Sacasa, Sun-Sentinel
More Blog Entries:
Broward Marijuana Citation Program to Launch, Feb. 1, 2016, Fort Lauderdale DUI Defense Lawyer Blog