Six teenagers, ages 14 to 16, are accused of breaking into a man's Fort Pierce home, stealing a safe containing $200,000 in cash, as well as a Porsche and two handguns. When authorities questioned the boys about the alleged crimes, they reportedly admitted to the theft, and said they had spent the money on gold jewelry, gold teeth, and high and cars and cash gifts for themselves and their mothers.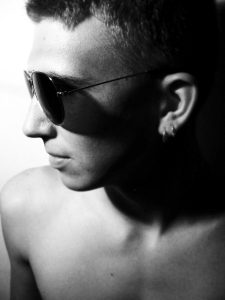 Their arrests came at the close of an investigation that began after an April home break-in. Authorities say the homeowner returned to his residence to find his garage door open, and his $60,000 Porsche missing. When he went inside, he discovered his safe with $200,000 in cash – his life savings – and two firearms were missing. The teens reportedly left the vehicle at a local gas station, and while there, one of them pried open the safe and discovered the money, contained in plastic Ziploc bags, inside.
The teens reportedly blew threw the cash, buying gold, vehicles and other gifts. One teen said he had been robbed of the cash. One said he threw away the two guns in a garbage can outside a mall in Fort Lauderdale. When police found the stolen Porsche, they discovered the safe still inside – along with paperwork belonging to one of the teens. This led them to one of the suspects, which led to all of them. Fingerprints from the stolen vehicle were traced to each of the teens.
Charges in the case include:
Burglary of a dwelling while armed;
Grand theft over $100,000;
Grand theft of a firearm;
Grand theft of a motor vehicle.
Some of the teens are being held without bond. Others have had their bond set for $250,000. The fact that these are teenagers does not mean they can expect to get off light, especially given the fact that several of them reportedly have a long history of prior crimes.
As our Fort Lauderdale juvenile criminal defense lawyers can explain, many of these are first-degree felonies, and prosecutors have a great deal of discretion when it comes to the decision of whether to try children as adults. Although state law allows for a judicial waiver, which is a court hearing wherein it is decided if a child should be tried as an adult, the vast majority of children-as-adult cases are "direct filed" in adult court by prosecutors. That means there is no hearing, no input or oversight from a judge. It is solely up to the prosecutor. What that means is we often see disparities in how these laws are applied.
The Florida Department of Juvenile Justice Delinquency Profile reports there have been 10,000 children tried as adults over the last five years. Although the annual figure has fallen in recent years, that likely has more to do with the fact that overall juvenile arrests are down, as opposed to prosecutors becoming increasingly lenient.
Our defense lawyers understand that a child who is tried as an adult will not only face the same harsh penalties, they are also essentially branded for life once they are released. They are felons, which in turn severely limits their educational and employment opportunities for the rest of their lives.
The charge of burglary of a dwelling while armed  – as outlined in F.S. 810.02 – carries a maximum sentence of life in prison, as it is a first-degree felony when one commits burglary and becomes armed within the dwelling with explosives or a dangerous weapon.
Because prosecutors take these kinds of charges very seriously, you need to make sure you have a defense lawyer prepared to fight for the best possible outcome.
Call Fort Lauderdale Criminal Defense Attorney Richard Ansara at (954) 761-4011. Serving Broward, Miami-Dade and Palm Beach counties.
Additional Resources:
Broward teens, ages 14 to 16, accused of stealing Porsche, guns and $200,000 in Fort Pierce, June 27, 2017, By Adam Sacasa, Sun Sentinel
More Blog Entries:
Report: Pompano Doctor Arrested on Federal Drug Charges,July 2, 2017, Fort Lauderdale Juvenile Defense Lawyer Blog