A DUI manslaughter conviction can upend your life, have you facing extensive prison time as well as a damaging and permanent criminal record. Criminal defense attorneys in Fort Lauderdale recognize the severity of these allegations, and will work to help you fight back against these serious charges. There may be a mountain of evidence against you, but the burden of proof is on the prosecution. Your defense lawyer can be the deciding factor in the outcome of your case by challenging the veracity of that evidence. In some cases, it may make more sense to negotiate a plea deal, something that will result in a lesser charge or a lesser penalty. It will depend on the individual facts of your case.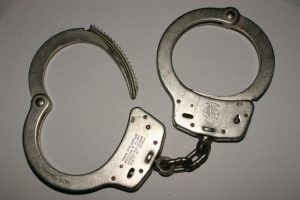 Recently in South Florida, a young man was convicted of vehicular homicide following a crash that claimed the life of another young person, a medical student. For this, The Miami Herald reported, he was sentenced to seven years in prison. A previous DUI manslaughter charge had to be dropped after critical errors by Florida state troopers.
F.S. 316.193 is Florida's driving under the influence statute. Per this provision, any person who is drunk or impaired behind the wheel and causes the death of any human being – including an "unborn quick child" (i.e., the child could have survived outside the womb), you will be convicted of a felony of the second-degree, which carries a maximum penalty of 15 years in prison. It is bumped up to a first-degree felony if you fled the scene of the crash (i.e., committed a hit-and-run).
Meanwhile, vehicular homicide is spelled out in F.S. 782.071.
In the recent South Florida vehicular homicide conviction, defendant is 24 and a massage therapist who had been working at Miami Beach's Standard Hotel. Sentencing guidelines called for a sentence of 14 to 26 years in prison, and prosecutors were vying for at least two decades behind bars. The judge chose to sentence him to seven years, followed by eight years of probation. He will also be free in the coming weeks, prior to his surrender.
Although defense lawyers were quoted as saying, "No one is walking out of here happy," the fact is it could have been much worse for the defendant. Decedent's family was deeply unhappy.
The 23-year-old woman was in a vehicle struck by the massage therapist in December 2015. Defendant reportedly had been celebrating the holidays with members of a local Crossfit gym. He'd been barhopping and was on his way home around 5:30 a.m. on Interstate 95 in Miami. He was allegedly traveling 70 mph with the lights off when he slammed into decedent's car. She had been with her mother and brother, who survived. Her mother was unable to attend her funeral. The family was on their way to drop victim off at the airport because she was on her way to orientation for medical school in New Jersey. Decedent's brother, who had been engaged and was poised to become a grocery store manager prior to the crash, suffered a traumatic brain injury. He is no longer able to speak.
Authorities say defendant's blood-alcohol level was more than twice the legal limit. However, evidence of defendant's blood-alcohol level was suppressed following a defense motion successfully arguing the Florida Highway Patrol did not have probable cause to conduct the blood draw because firefighters did not smell alcohol on defendant, who was doused in gasoline. Prosecutors were forced to drop the DUI manslaughter charge, though he was still convicted of vehicular homicide.
Call Fort Lauderdale Criminal Defense Attorney Richard Ansara at (954) 761-4011. Serving Broward, Miami-Dade and Palm Beach counties.
Additional Resources:
Seven years in prison for Miami motorist who killed medical student, crippled brother, July 14, 2017, By DAvid Ovalle, The Miami Herald
More Blog Entries:
Fighting a DUI Charge in South Florida, June 30, 2017, Fort Lauderdale DUI Defense Lawyer Blog