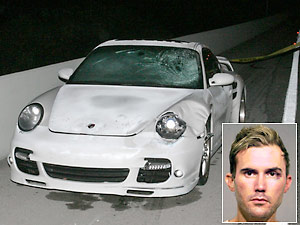 Broward County Judge John "Jay" Hurley ruled that Ryan LeVin, 35, should be held on an out of state warrant from Illinois. Parole officials in Illinois allege that LeVin failed to report his out of state travel when he arrived in Florida to be arrested on two charges of vehicular homicide by Broward County Law Enforcement.
Although LeVin posted his $21,000.00 bond set for the Florida charges, Judge Hurley ruled that Florida law dictates that LeVin should be held in Florida until the resolution of his Broward County case. Only the governor can intervene.

According to Broward County Clerk records, Broward County Circuit Judge Carlos A. Rodriguez shall preside over this matter. I suspect the Defendant will renew his motion at a later date and time. For now I will continue to track this particularly interesting case as it unfolds.
Fort Lauderdale Florida Criminal Defense Attorney Richard Ansara practices criminal defense throughout South Florida. The Ansara Law Firm principal office is located in Fort Lauderdale, Florida.