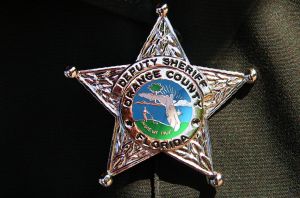 Earlier this month, trial commenced for a former Broward County Sheriff's Deputy who was confronted with severe allegations of official misconduct, tampering with evidence, and grand theft.
These charges derived from a September, 2011 sting operation at which time the deputy purportedly seized a significant amount of Oxycodone pills and $7,340.00 in cash from a suspected drug dealer. The only problem was the suspected drug dealer was actually an undercover police officer conducting an operation in Deerfield Beach, Florida. When the time came for the deputy to transfer over into evidence the drugs and money seized from the arrest, guess what? Only $6,000.00 was handed over! Law enforcement immediately noticed the discrepancy and arrested the Deputy.
From a defense perspective, the former deputy asserted at trial that he fully intended to hand over the balance of cash before his shift ended, however, was prevented from doing so due to his arrest. Sounds suspicious, doesn't it? Why keep $1,340.00 until the end of your shift, and then process it into evidence when you were supposed to have handed it over already. Well, due to good creative defense lawyering, the deputy succeeded in his arguments and was given a jury verdict of not guilty.
Our Fort Lauderdale criminal defense attorneys know that if convicted on all counts, the former deputy could have faced a maximum penalty of 16 years in state prison. For the prosecution to succeed and show that there was official misconduct, they had to prove beyond and to the exclusion of every reasonable doubt that the Defendant, who at the time of the offense was a public servant, and while acting in a public servant capacity falsified public records, concealed or manipulated official records, and while doing so intended to act corruptly. The State, evidently, did not meet its burden as the deputy was found faultless and evaded further jail time. Had the state not been precluded from introducing to the jury concurrent charges alleging that the deputy was selling steroids to coworkers, maybe the results would have been different.
It is expected that local, state and federal law enforcement personnel investigating a crime will conduct themselves professionally and preserve pertinent evidence to ensure the accuracy of future prosecution. However, this is not always the case. It is often too easy for law enforcement to forget that they are not above the law.

If you've been arrested, or feel that you have been mistreated by law enforcement call Fort Lauderdale Criminal Defense Attorney Richard Ansara at (954) 761-4011. The Law Offices of Richard Ansara, P.A. serves all of Florida.
Blog Post Sources –
Broward Deputy Acquitted of Felonies in Theft Sting